The Two Most Important Home Matches of the Season are Upon Us
This upcoming week puts us in the driver's seat for home playoffs. With 9 points from 3, and wins over Detroit City FC and Memphis 901 FC, Legion would be within striking distance of Memphis in third and push the gap between Detroit City in 6th from 6 points to 9.
This run starts with San Diego Loyal with some of the best strikers, defenders, and keeper's in the league. Guys like Nick Moon, Kyle Vassell, and Koke Vegas have a real conversation for being All-USL players.
San Diego Loyal have been one of the best teams in the USL, and it's gone under the radar. Loyal took down the top dogs in the USL in San Antonio FC 3-0, who play a similar play style as Legion. The boys need you NOW. Need some more selling?
USMNT Royalty
A man that doesn't need an introduction to longtime fans, but if you're new to footy, Landon Donavan is one of the greatest US Men's National Team players… ever. What makes this match up unique? This is the first time he has ever coached against one of his former teammates, Juan Agudelo.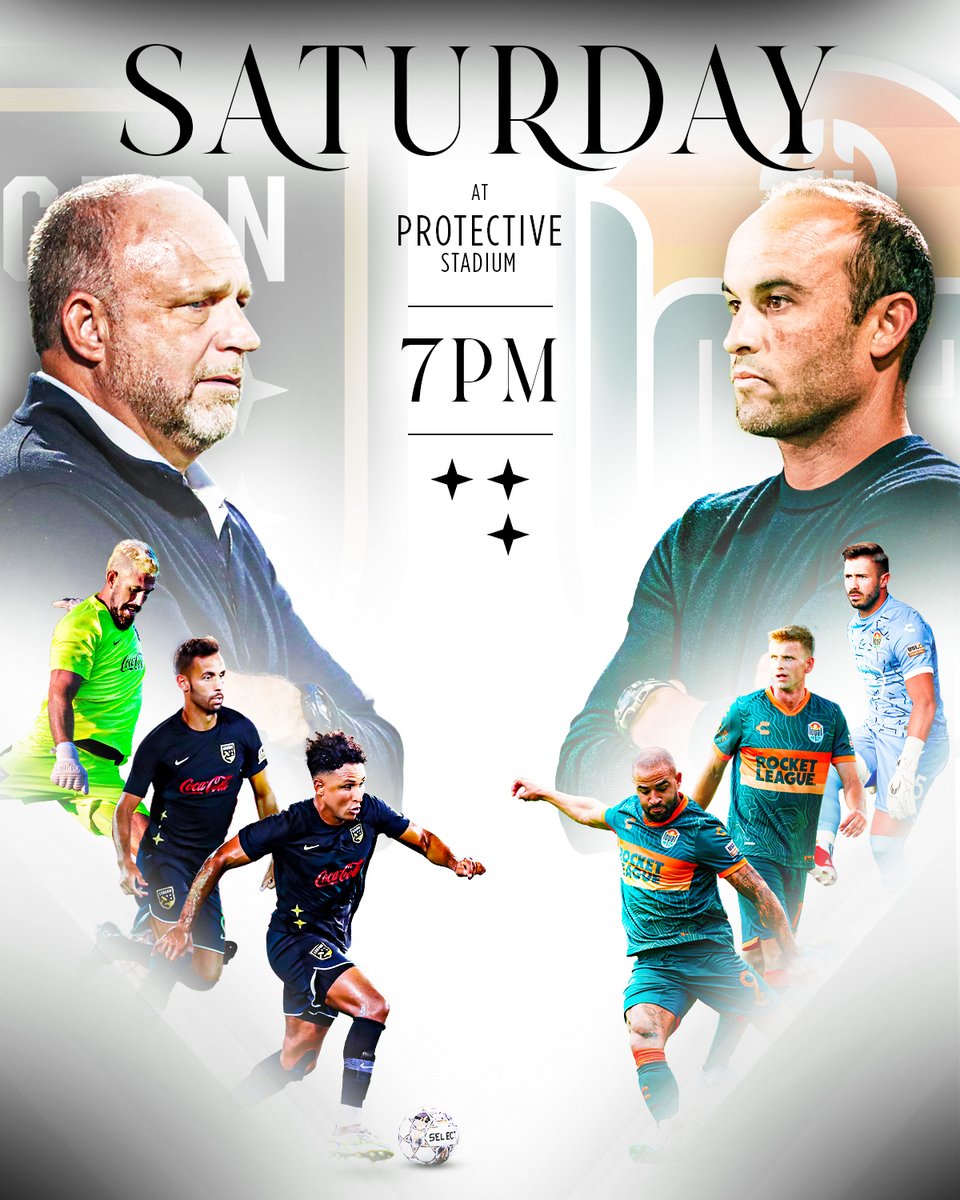 🎨 – @niheiser
Originally tweeted by Birmingham Legion FC (@bhmlegion) on August 11, 2022.
Juan was just named to the USL Team of the Week, and is burning red hot coming into this match up with his former teammate, Donavan.
All-USL Talent
This match up of Legion vs Loyal includes 7 (SEVEN!) team of the week players from Week 22. For San Diego: Vegas (GK), Martin (MF), Stoneman (D). For Legion: Agudelo (F), Martinez (F), Dean (D), and on the bench Kasim (F). This is a ton of USL talent for Loyal and Legion, and if it wasn't for Louisville City vs Tampa Bay Rowdies, this would be the match of the weekend.
Originally tweeted by Birmingham Legion FC (@bhmlegion) on August 9, 2022.
On Wednesday, Legion take on Detroit FC and this is a scrappy DCFC side. They are led by my personal league MVP, Nate Steinwascher. This Detroit City FC side has shocked the league by taking it by storm, but the lack of squad depth has put a damper on their excellent start. The boys NEED YOU for this one. This would all but secure ourselves a 5th or higher finish.
If You Aren't Going, DONATE THE TICKETS
This is the time to bring your friends. It's time to make this match massive. It's time to take this city by storm. Get as many people to Protective as possible. COME ON THEN, BOYS!
BUY YOUR TICKETS NOW