Outplayed, but Never Outworked. Road Warriors Stand Tall
To say that it was a sloppy match on both sides is a massive understatement. With inconsistent reffing not allowing the match to gain a pattern of play, Legion looked to sit back and allow their elite defense to do elite defense things. There are absolutely issues in how Legion played last night, but (except for one decision) it was a well executed match by Coach Tommy Soehn. Let's get stuck in.
Predictions
Pre-Season, I called this a loss. Not because I didn't believe in Legion, rather it felt like a match up coming off of an 8 match road trip against the best team in the West. Currently standing? San Antonio FC are the best team in the Western Conference, but Sacramento Republic still deserves their shout. On Hammering Down, The USL Show, and State of the Republic, I said that this would be a match that would finish in a draw, but Sacramento hedging as favorites to win.
Between the travel, the fans, and the pure talent of Sacramento Republic, it is no question on why they were favorites. Legion had to make a statement to come out with 3 Points, and that they did.
Line Ups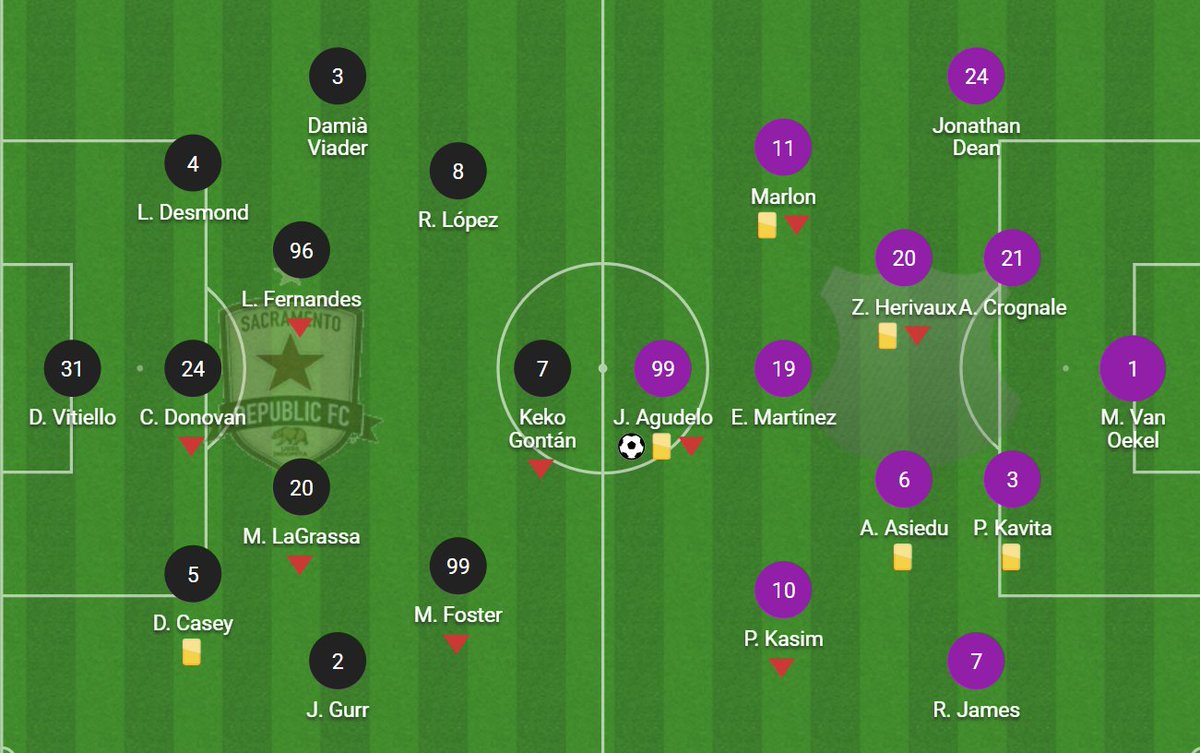 We see both Legion and Sacramento Republic do exactly what you expect them to. Legion come out in their Tommy-ball classic 4-2-3-1 and Sacramento in their 3-4-3, which really plays more like a 3-4-1-2 with Lopez (#8) playing as a CAM and Foster and Keko as the main attacking threats.
The biggest changes we saw out of Legion is Mikey Lopez not even making the trip out to Sacramento, California. This meant not only did Ryan James start, but he would have to play the full 90′ as we do not have a single LB left on the bench. This decision also led to the biggest tactical flaw of the night…
The Only Tactics Flaw of the Night
Last night we saw a different backline come out for Legion FC. This was a massive shocker for me as I expected us to continue a similar tactic that led to massive success both offensively and defensively.
Prior to Jake Rufe's injury, this is the system we were rolling with defensively. Just stick with me here, I'll explain the reasoning on why I'm going step-by-step.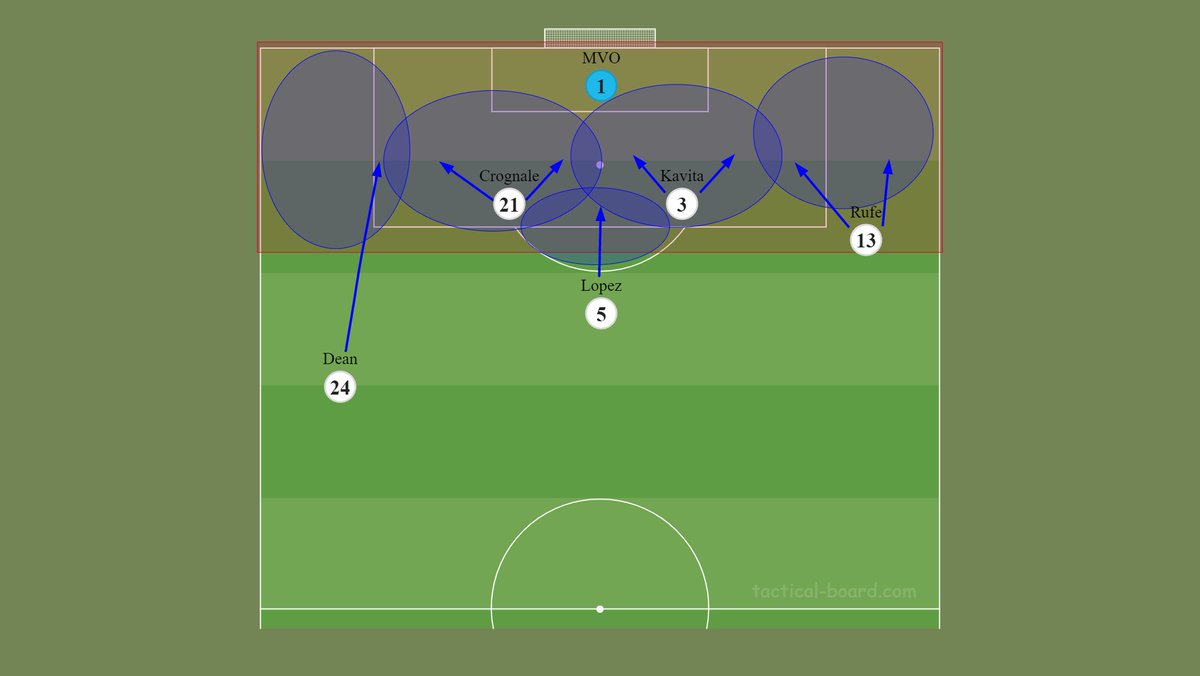 With Jake's injury, we saw Mikey Lopez slide over and play a similar role to Jake Rufe, but it changes our defensive midfield massively. Anderson tends to get up the field more, so we see less overlap defensively. It's not a massive shift, but certainly a change.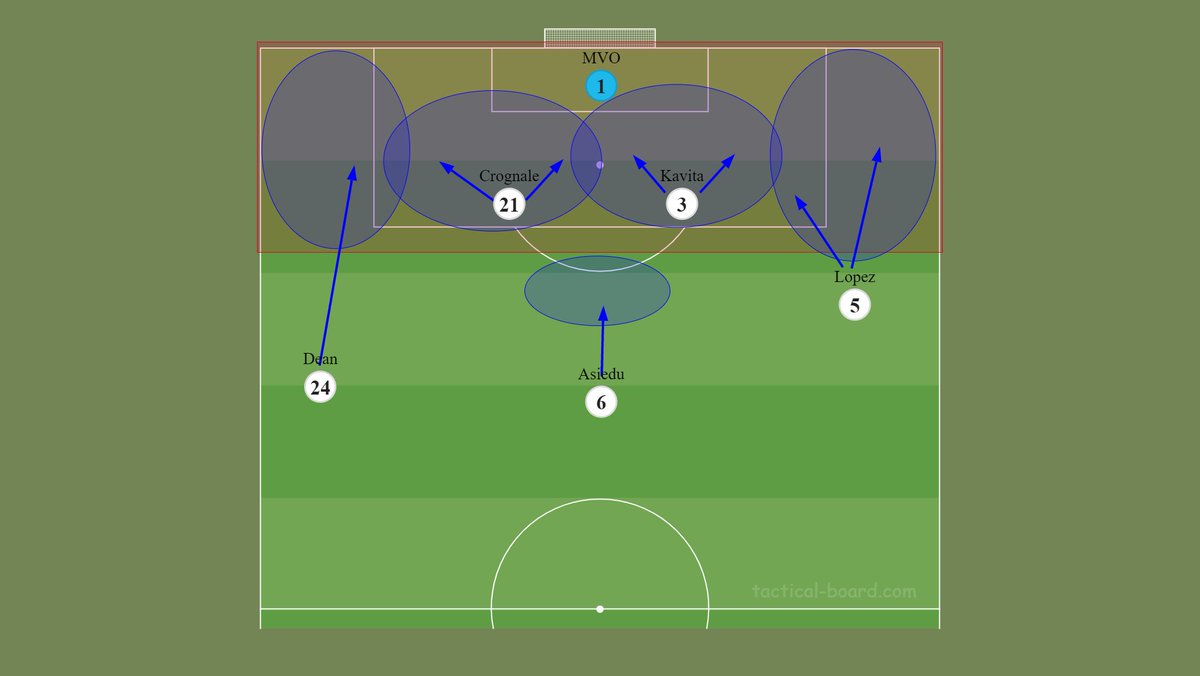 With Ryan James as a Left Back, he is much more offensive minded. You can see that there is virtually no overlap between Phanuel, Anderson, and Rya. This means that both Center Backs are going to have to play VERY strict in their defensive zones to not allow any larger gaps.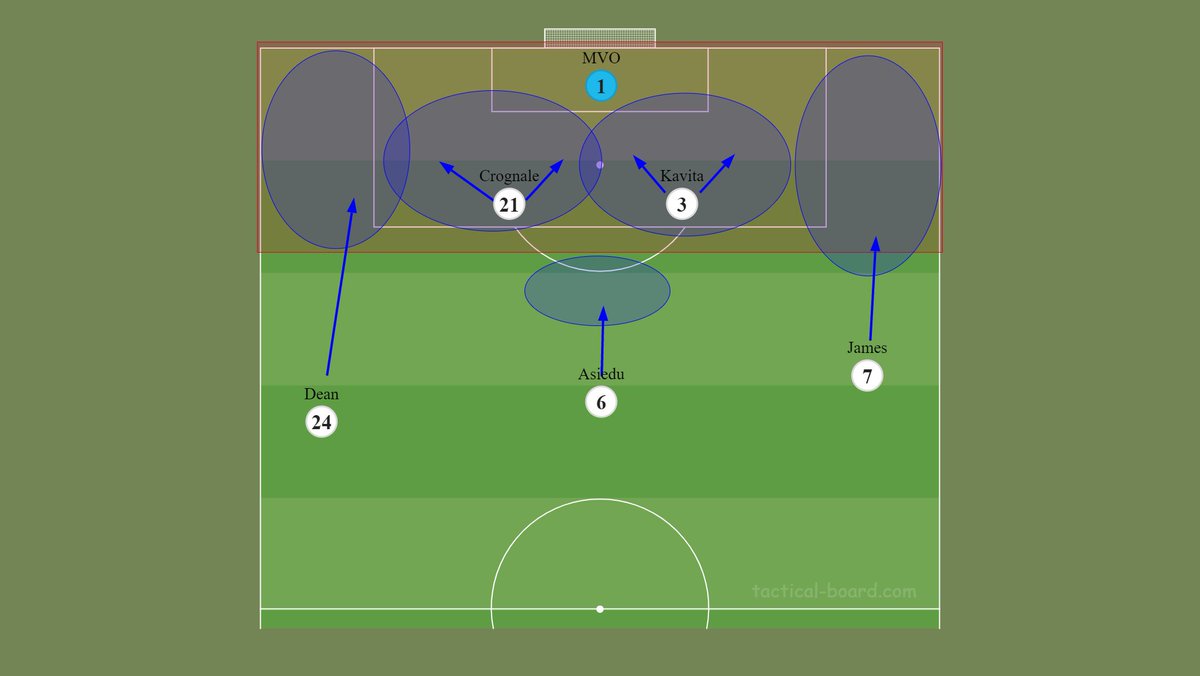 This is all assuming everything is going right. What if Jonny is too far forward in the attack? What happens then? Well, we saw that and it was 3 inches from becoming an equalizer for Sacramento Republic FC.
Let's look at an example of this. Jonny is caught up field. Alex, not sure if Jonny will make it back, rotates to cover his man in the wide area. Phanuel covers Alex's original area, and Ryan covers Phanuel's leaving "RoRo" Lopez wide open on the back post.
What initially looks like a Ryan James mistake by losing his man, was all created by Jonny Dean being too far up and the rest of the backline looking to cover each other's ground to make up for Dean's positioning error.
PS: Slight mistake, it's supposed to say Herivaux, not Anderson.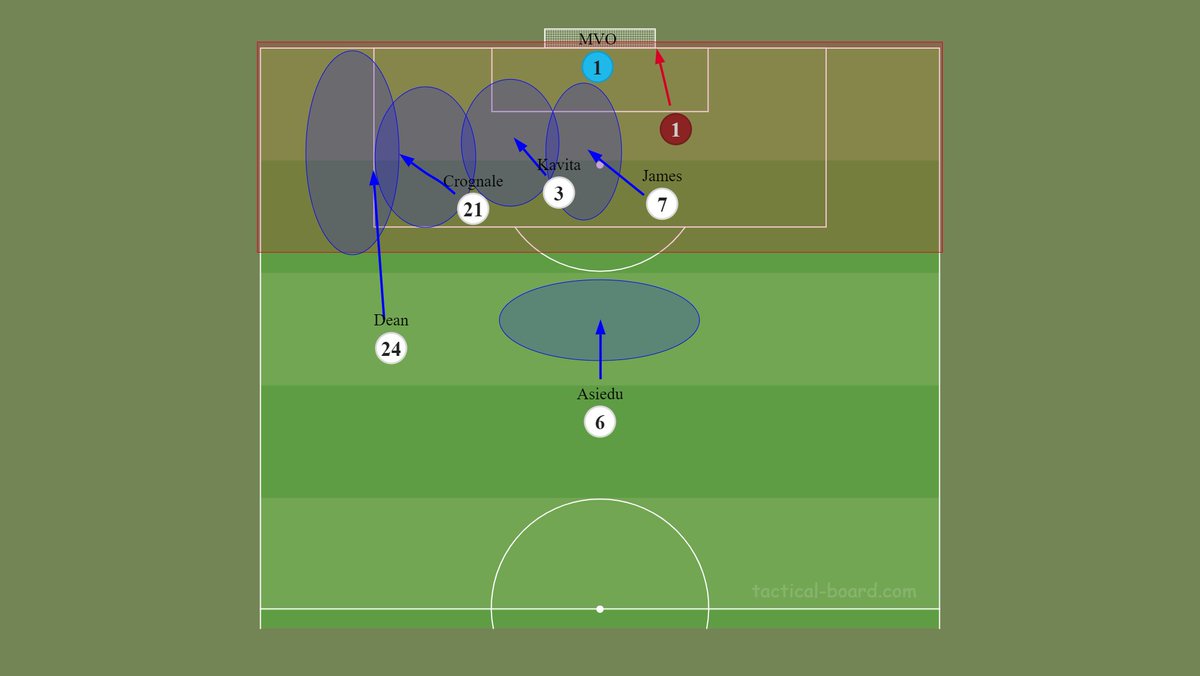 To me, that was the major mistake on the night. By allowing Anderson, Jonny, and Ryan offensive liberties, we were in maximum defense mode all night. There was no true press and counterattack out of the 3 Sparks because we never fully invested in absorbing the pressure and catching The Republic on the break.
What Went Well?
Matt VanOekel. Yeah, he's still That Dude. 35 and he's playing the best ball of his career. You know how in my Mid-Term Review I said his biggest issue was distribution? Well, he made me eat my words because that was the best match he has had this year on the passing front. I don't know if I have ever seen him so locked in.
Originally tweeted by Birmingham Legion FC (@bhmlegion) on July 17, 2022.
This is honestly ridiculous. His positioning was sublime, as well. He was able to cut off some crosses that would have been easy scoring chances.
On top of that, our defense was BRILLIANT. While there were small issues, I was only able to really pick out one highlight that showed the weakness in this backline. This backline, even when depleted, is elite. Could you argue the best CB pairing in the league? I think so.
offense.exe Has Stopped Working
Okay, this is the part where I blow up and blame everything on Juan Agudelo and move on, right? Nope. The entire offense was anemic. Juan had a few blunders, sure, but he was far from the issue (PS, Juan was 100% offsides…). EDIT: JUAN WAS NOT OFFSIDES, THE BROADCAST ANGLE JUST MAKES HIM LOOK OFF.
Originally tweeted by Birmingham Legion FC (@bhmlegion) on July 17, 2022.
Marlon was virtually ineffective once he was moved over to the left side. Prosper's touch was, frankly, bad. He was rough from the left side, which we will cover in a moment, and Enzo didn't really have a massive influence on the match. Why was that?
Simply, speed kills. Legion tried to counter attack against a team that was ready for it. What could've worked better? Honestly, going back to a slow build up play, shorter passes, and more possession. When we did pass it and build up play, Sacramento was on their back foot. There were moments that Legion had breakaway chances but a poor pass or the wrong decision ended the attack.
How to "Fix" the Attacking Issue
I said it at the beginning of the season, but Prosper might be our odd man out for wingers. We saw Marlon and Jonny have a connection that we have never really seen out on the right side before. For us to get the absolute most out of Prosper, we need him on the right side. For us to get the most out of Marlon and Jonny, we need them paired together.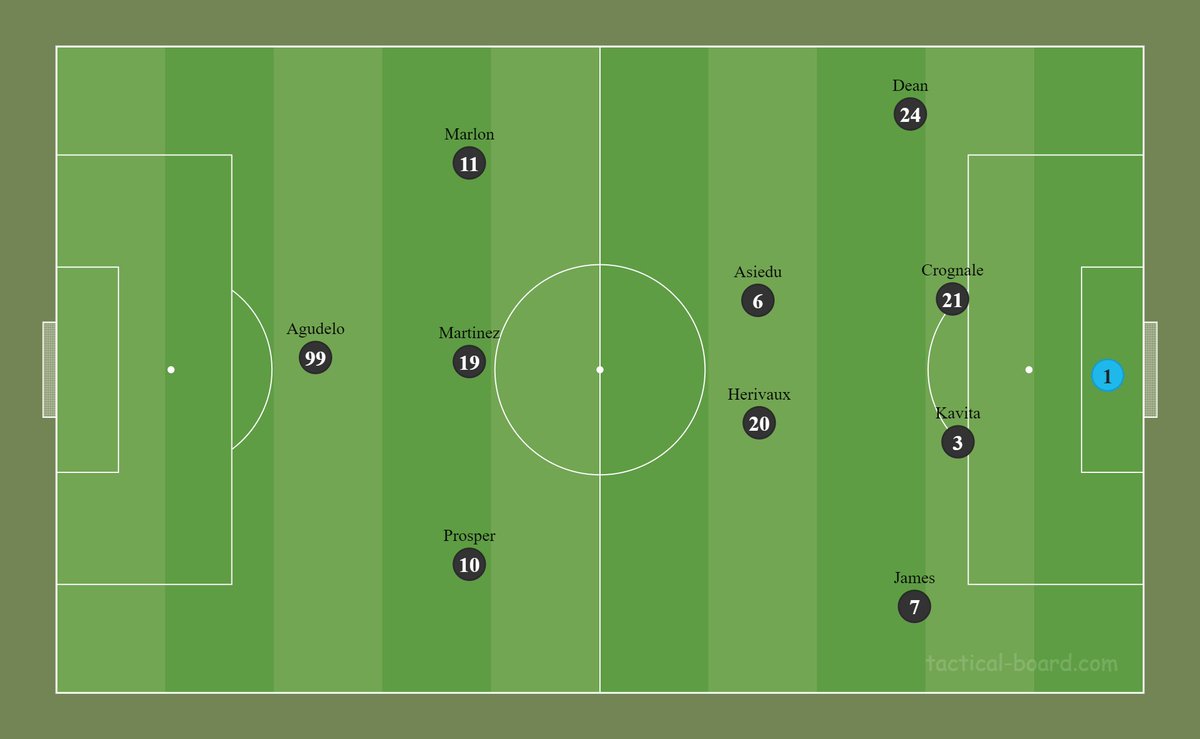 To start the match, we went with Marlon on the right and Prosper on the left, just as we did against Charleston. We were getting little, to no production on the left side so we decided to switch Prosper and Marlon.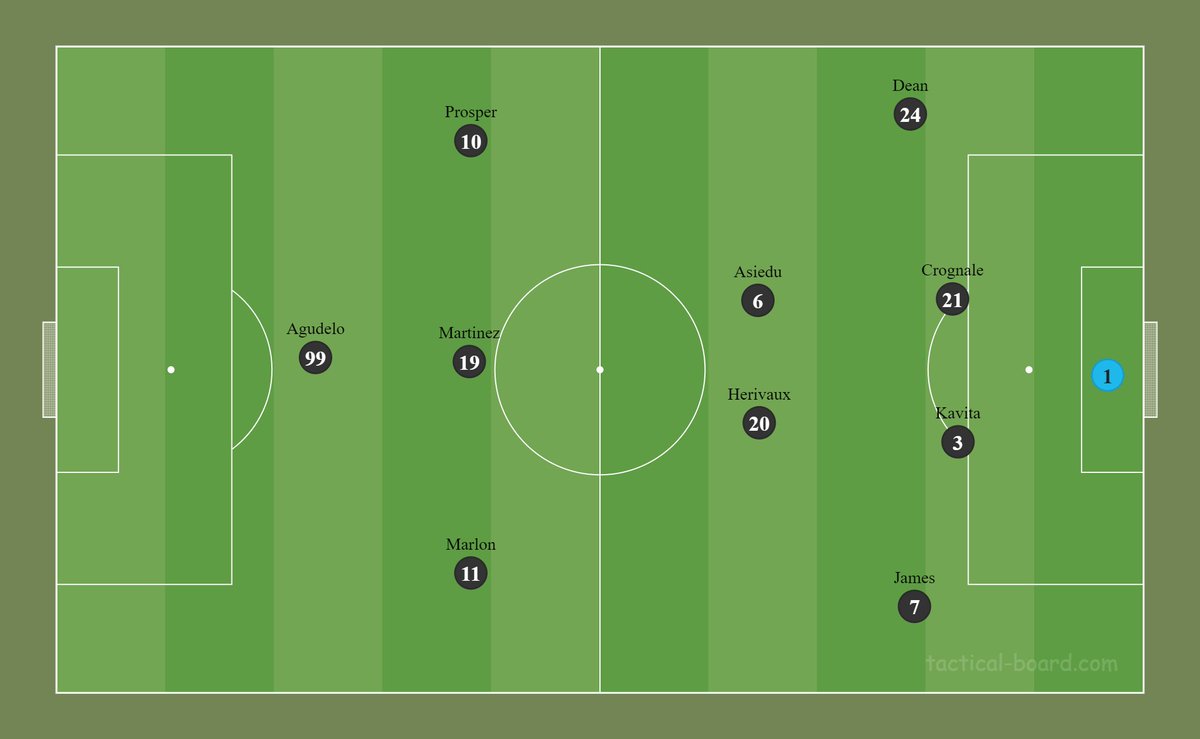 This decision proved to tie us down offensively. Why?
Here's why the Jonny Dean to Marlon connection has been so lethal. Marlon's goal is to dribble and distribute. We saw it perfectly with the first goal against ATL 2.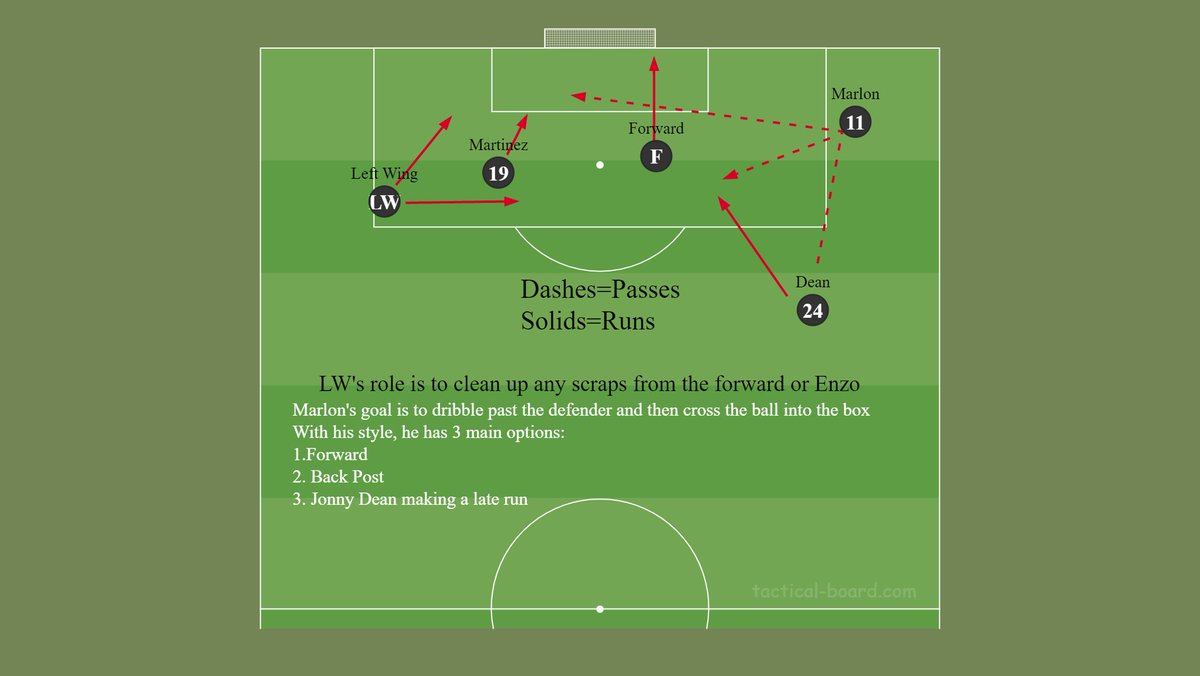 This is what a build up between the two looks like and why it's so brilliant.
Meanwhile, Prosper as an attacker is VERY different. His goal is to cut in and shoot or pass, which he is good at. That said, it can create issues if he does not decide to shoot. It can also become very predictable.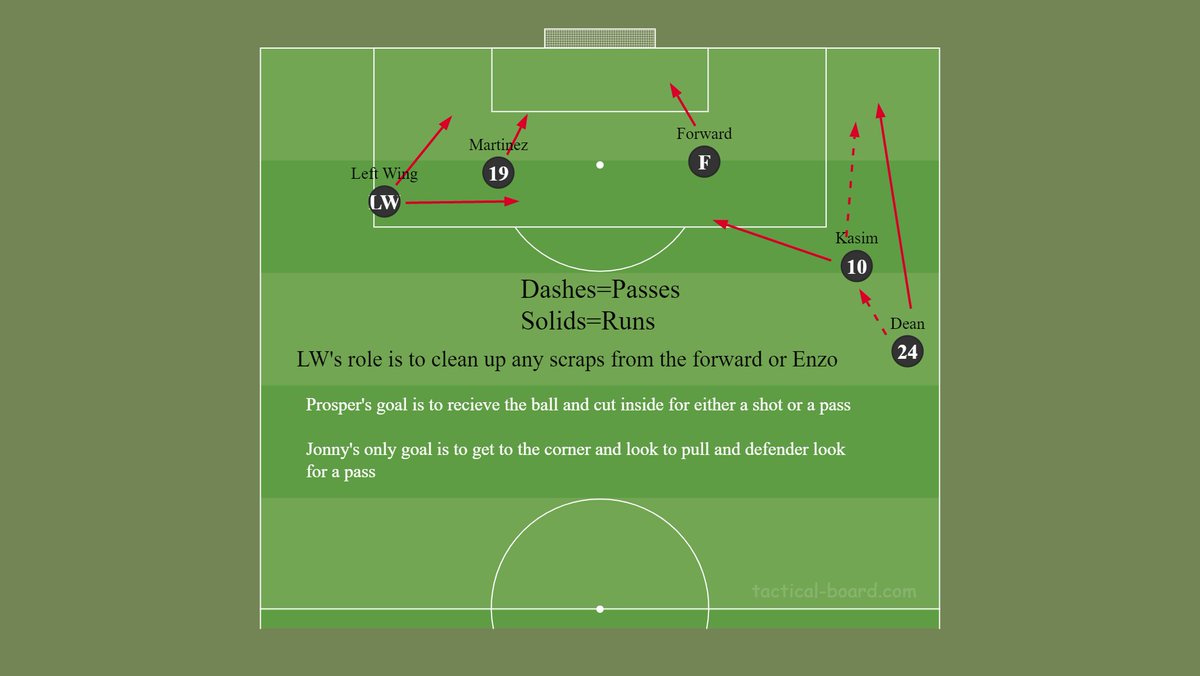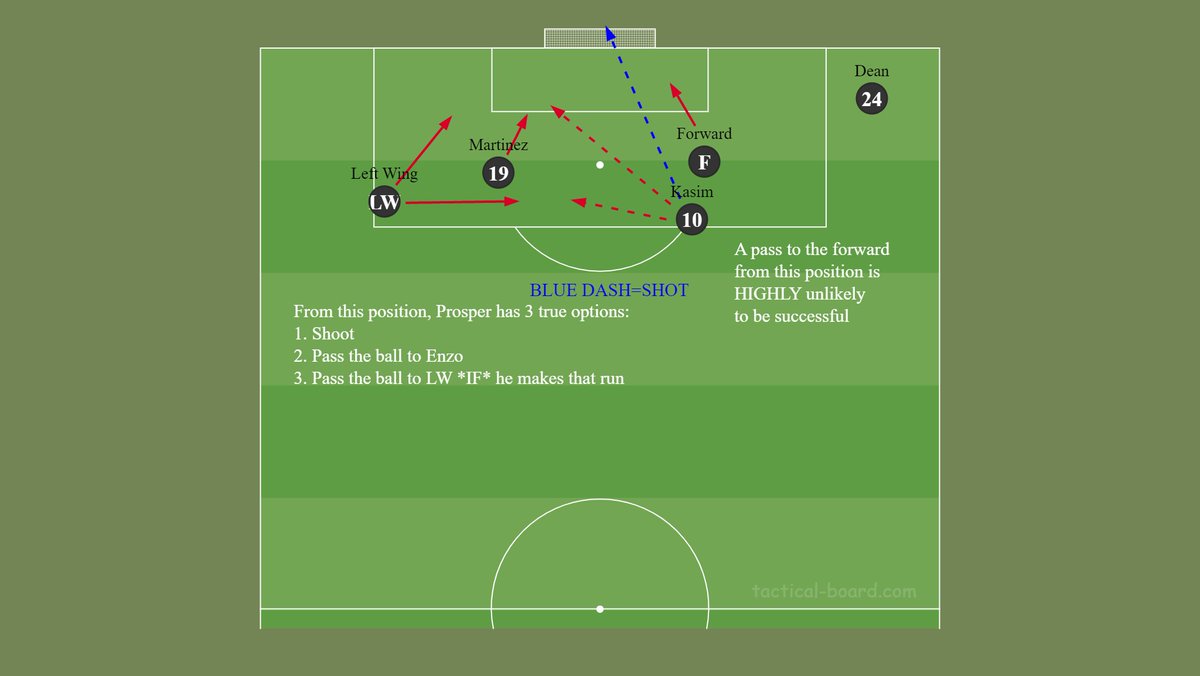 If you're wondering, "Hey, I've seen this before! Yes, yes you have. This is basically the same build up to Prosper's wondergoal against Charleston Battery earlier this season.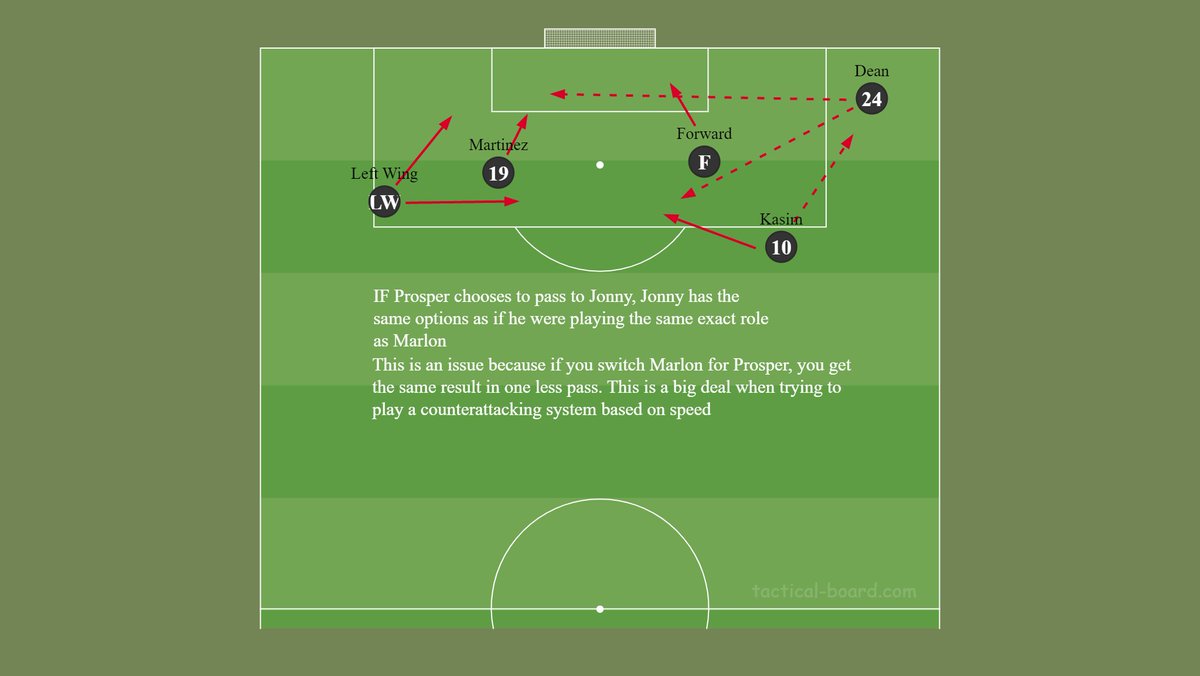 Okay, so what are some solutions? There are two. One involves switching Jonny and Marlon to the left side, which they can both do, to allow Prosper to attack. This creates an issue for RB. OR you drop Prosper in favor of Bruno Lapa and allow Enzo to play LW.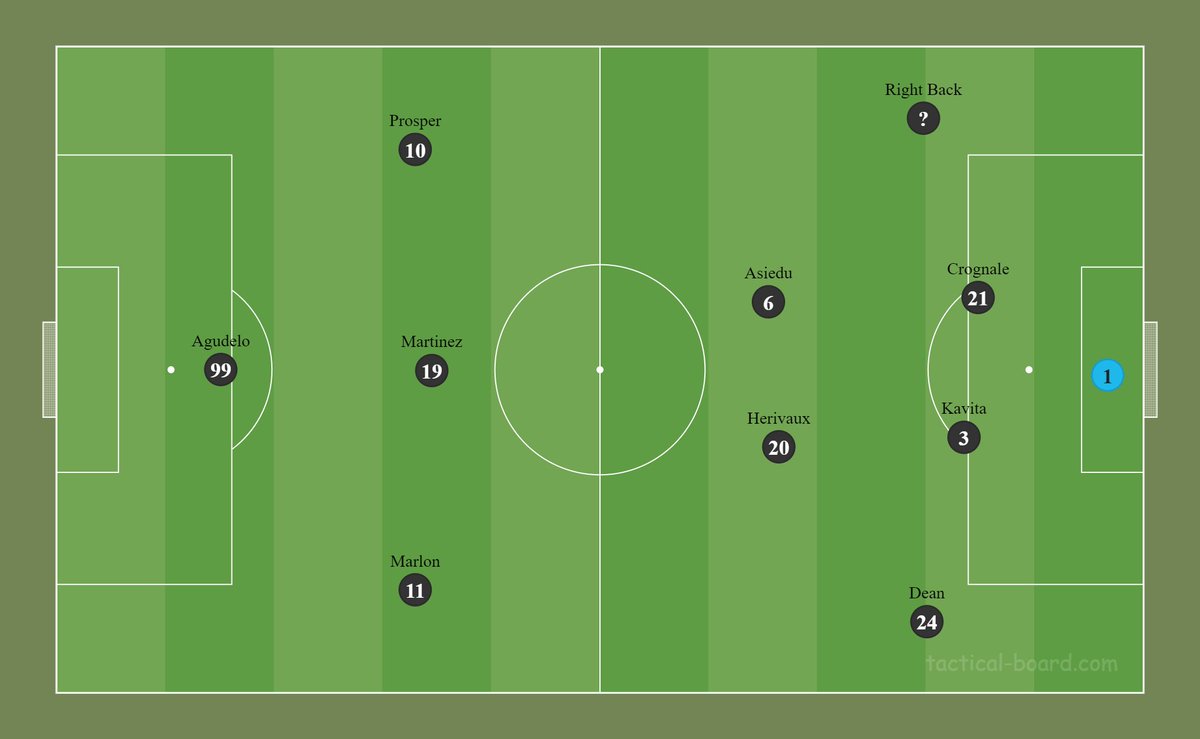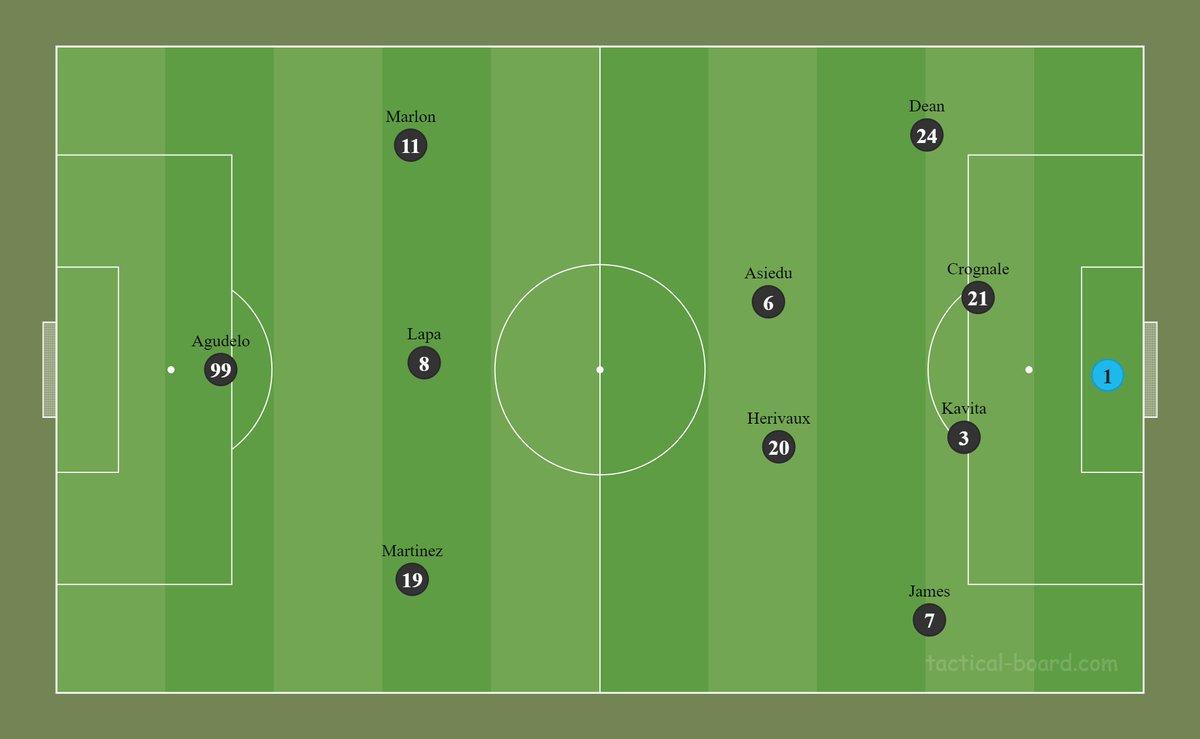 Tactically, I think having Prosper become an impact sub would be incredible. He has the spark and create massive issues for tiring defenses on the right side, but how do you replace your team's leading goal scorer? It's certainly an interesting position to be in.
Don't Panic
Frankly, we haven't had a match like this this season, so it's hard for me to say that it's time to "panic." This is still a Sacramento Republic team that WILL be competing for a USL Cup this season, on top of the US Open Cup. They're a massive force in the West. A draw would have been fine with me. A win, although it was fluky, has me over the moon.
I NEED YOUR HELP!
Hey, Legion fans! This Saturday, July 23rd, Legion will play their first home match since June 8th and their first weekend home match since April 10th. This week, go on social media, go into work, go wherever and spread the word about Legion's home match!
Tell them about $7 tickets, that it is the ONLY FULLY PROFESSIONAL SPORTS TEAM IN ALABAMA, that former USMNT player Juan Agudelo will be starting, that we are one of the few teams in USL HISTORY to NEVER miss the playoffs, that we have one of the best USL players of All-Time in Enzo Martinez on the team. Say whatever you want, but make sure everybody knows about Legion FC!