Last Year's Marquee Signee Juan Agudelo is Back and I'm Very Interested in the Tactics
You know that article I wrote yesterday? The one I spent hours on? Yeah… almost completely irrelevant. We still signed Neco Brett, no worries there, but with Juan back, I'm really confused on the tactics.
But just because I'm confused doesn't mean I'm not insanely interested. I love trying to work it out when we don't have the slightest. Here's what I know. If Juan starts the match, somebody is getting dropped from the starting line up. Well… maybe… Let's get it.
Also, I'm writing this article at Cala Coffee. If you're reading this, go tell them on Instagram to sponsor me. It won't take much to sell me, to be honest. I can be bought with a cup of coffee. I am willing to sell out.
Where Will Juan Play?
The easy option is that he will be the most forward striker, playing as a target man for crosses into the box. That said, we don't cross the ball in the air. We would do it to throw in a curveball and when we were chasing a game, but never with real tactical consistency.
So, this is what I came up with. We have a few options.
Juan the Shadow Striker
A shadow striker has a lot of different roles, but think of it like this. "The forward that plays in the shadow of the striker." Which is a funny idea considering Neco Brett stands at a towering 5'8″ and Juan is 6'2″ on a bad day, but his role is to play slightly behind Neco.
Let's look at an example from last season so we can really see how this shadow striker system would work.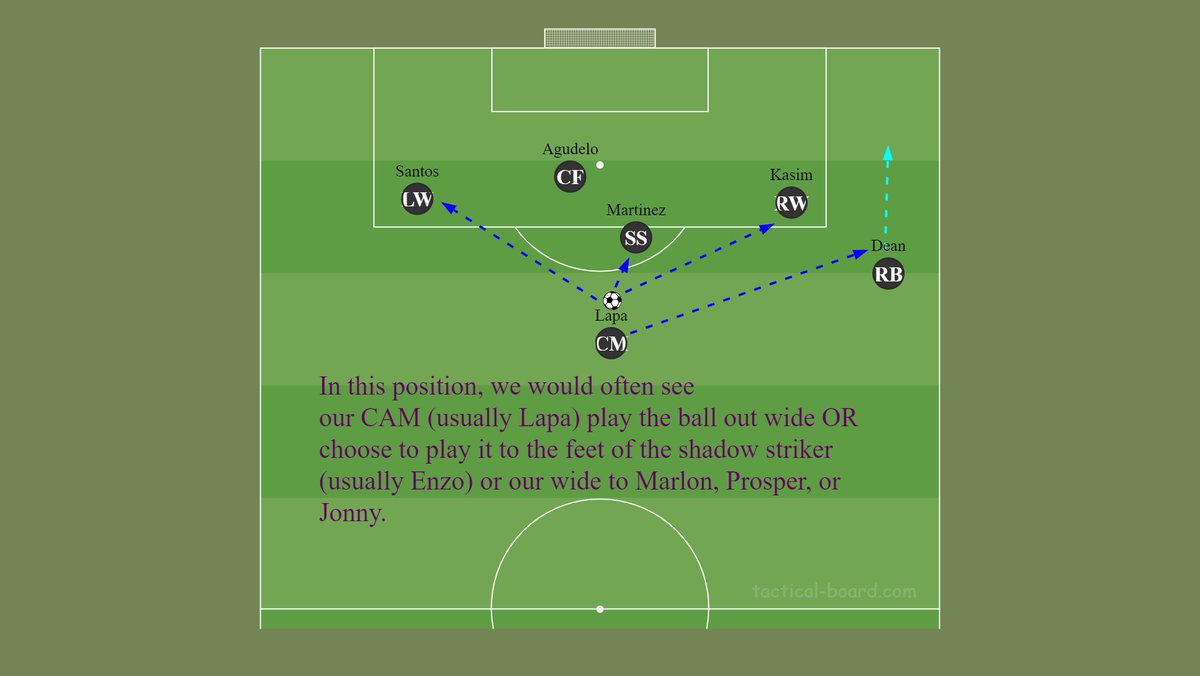 Originally tweeted by Kaylor Hodges (@KaylorHodges) on January 20, 2023.
With last year's team, we would often see Lapa play CAM, Enzo play shadow striker, and see attacks form out wide.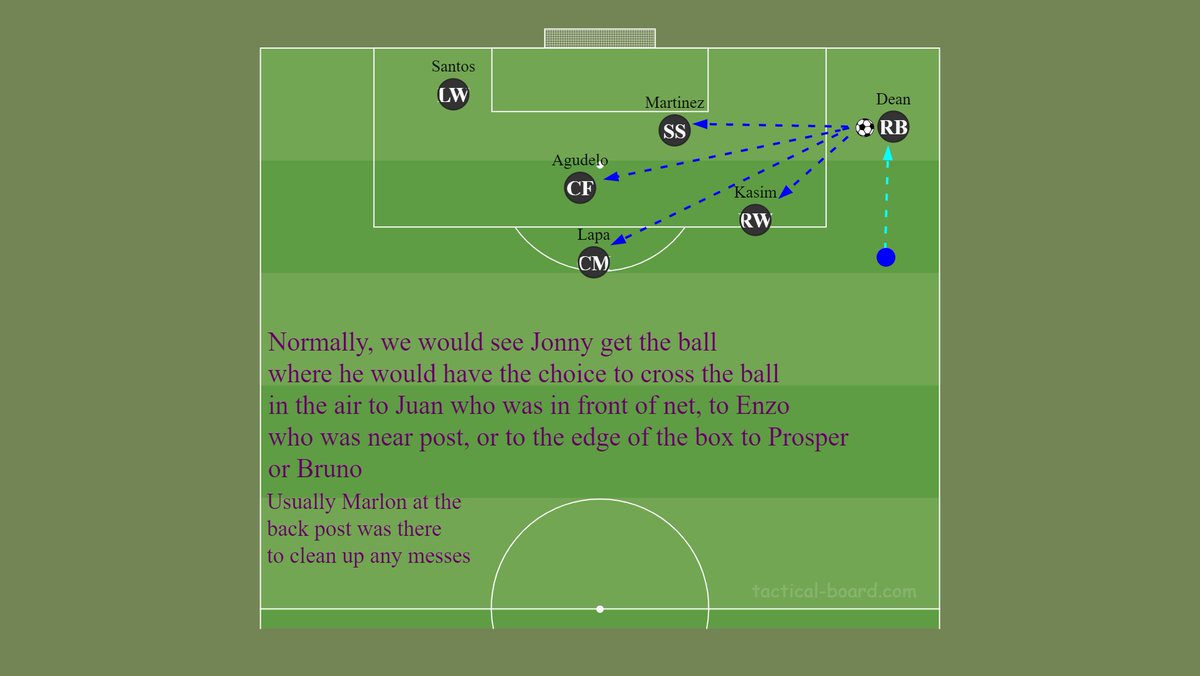 We would also see where the Shadow Striker was most dangerous: the second shot. Most of the goal keepers in this league can save the first shot. They're that good. But most keepers around the world tend to struggle with the rebound shot. This is where we saw Enzo put the league on blast last year.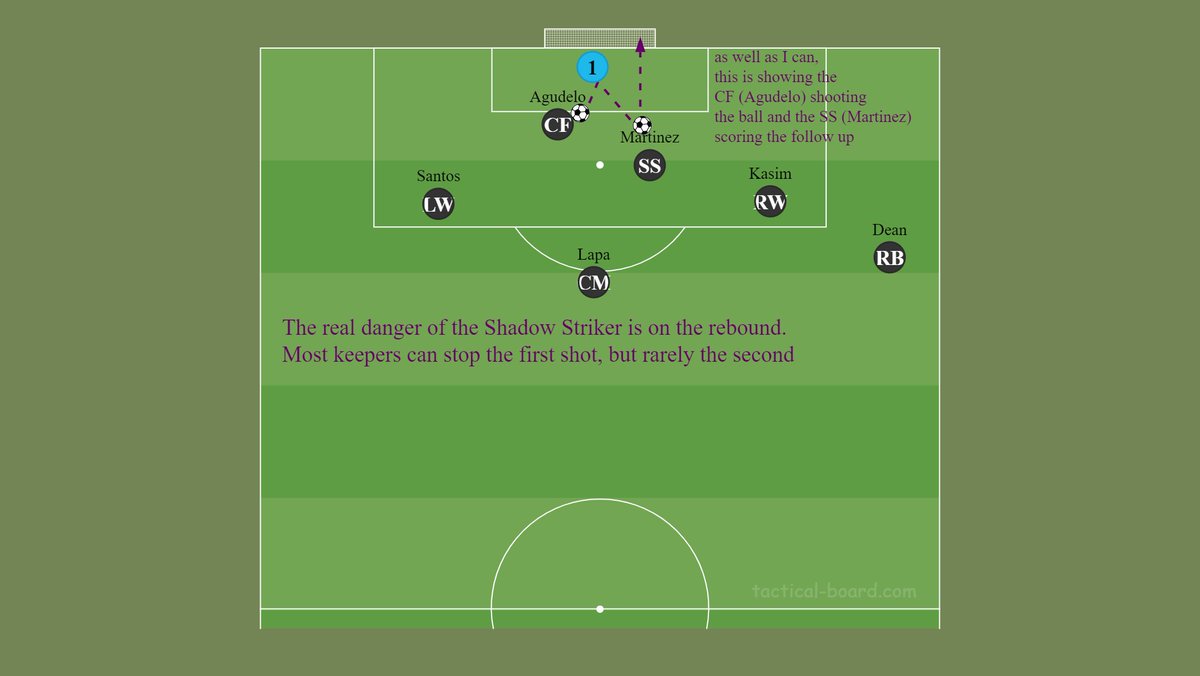 Okay, I can hear you screaming, "WHO CARES ABOUT LAST YEAR? HOW WOULD IT LOOK THIS YEAR?!" Well, without knowing the Right Back, I cannot go as in-depth as I would like, but I can give it a shot.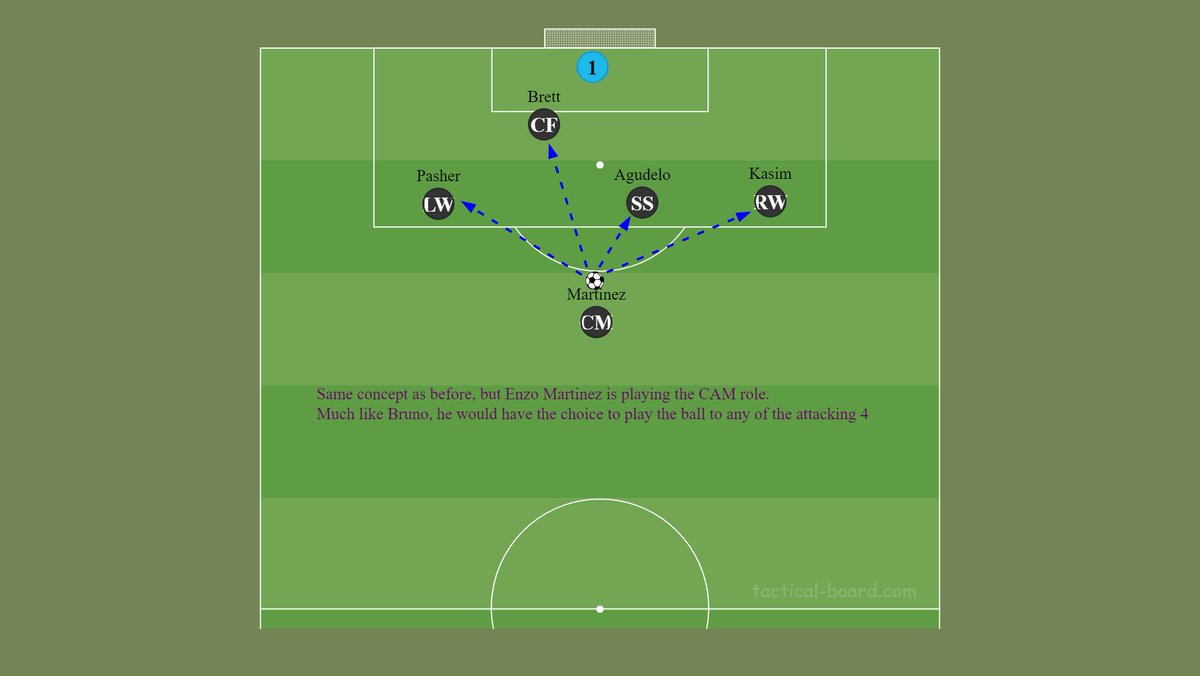 With Enzo's ability to play deep, Juan can play as that shadow striker role. This really puts Juan in a great position to pass or shoot. When playing as the main striker, Juan would tend to over dribble after receiving the through ball. With Juan's first job as the shadow striker being to pass up to the central forward (Neco Brett), shoot, or pass out wide, I believe it will streamline most of the decision making for Juan.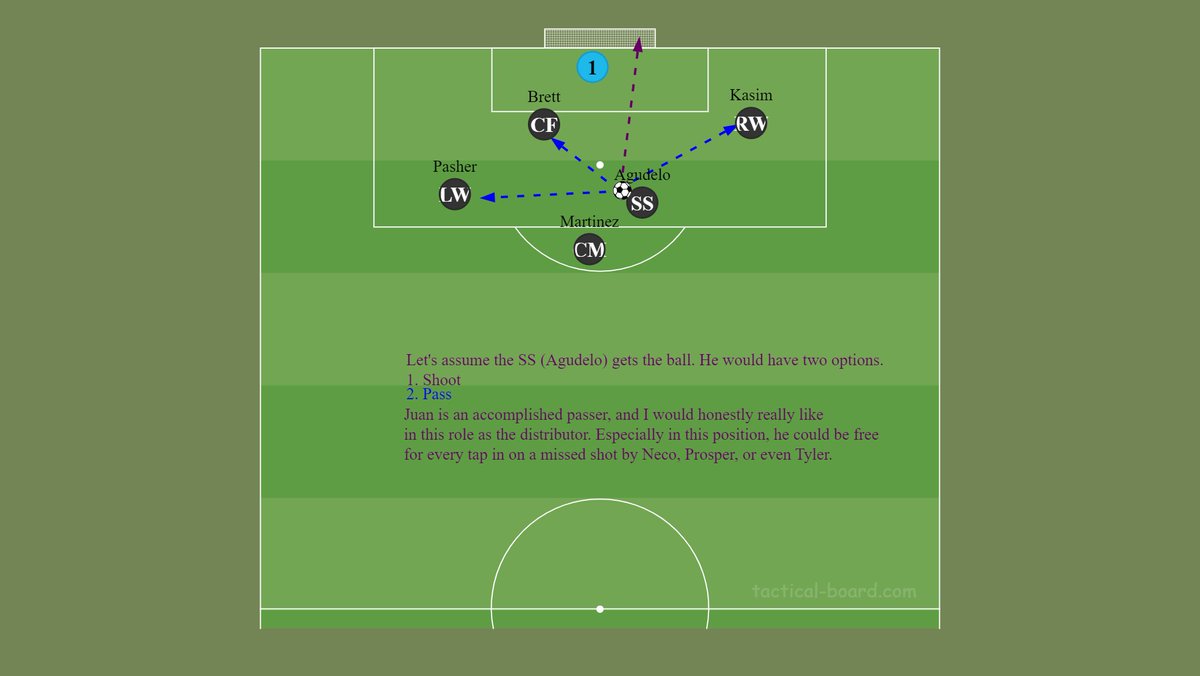 Okay, I hear you saying it now, "Well, this is perfect! Enzo is a good CAM, Prosper plays out wide, Juan gets to pass, Tyler can play on support! Let's just do this!"
Not so fast, my friend. Welcome to the next issue.
The Prosper/Pasher Problem
Tyler Pasher out on the left is just not his best position. To get the most out of Tyler Pasher, you play him on the right side. It's that simple. Well, if we stick to the same system as we have the last four years, the same will be said about Prosper Kasim.
So, let's work off the assumption that we will not be crossing the ball in the air. That means Prosper needs to be on the right side of the pitch in order for him to be productive.
So, do you bench Prosper or Pasher? I don't think so. So, let's get creative. How do you get the most out of Kasim, Pasher, Brett, Martinez, AND Agudelo?
Agudelo the Central Attacking Midfielder
Okay, this is my favorite idea and I'm not going to lie about it. I LOVE this idea. This is the same thing I wanted to happen with JJ Williams, but it never happened.
I really like this because I think that Juan's ability to win a header will steal so many possessions for the 3 Sparks. For all the poor things I said about Juan's scoring output last year, I believe that is not all of his fault. The lack of crossing in the air to let him score headers, which he won a VAST majority of, was an underutilized aspect of last season. I believe letting him win those headers deep and distribute or take the space himself is going to lead to many scoring opportunities this year.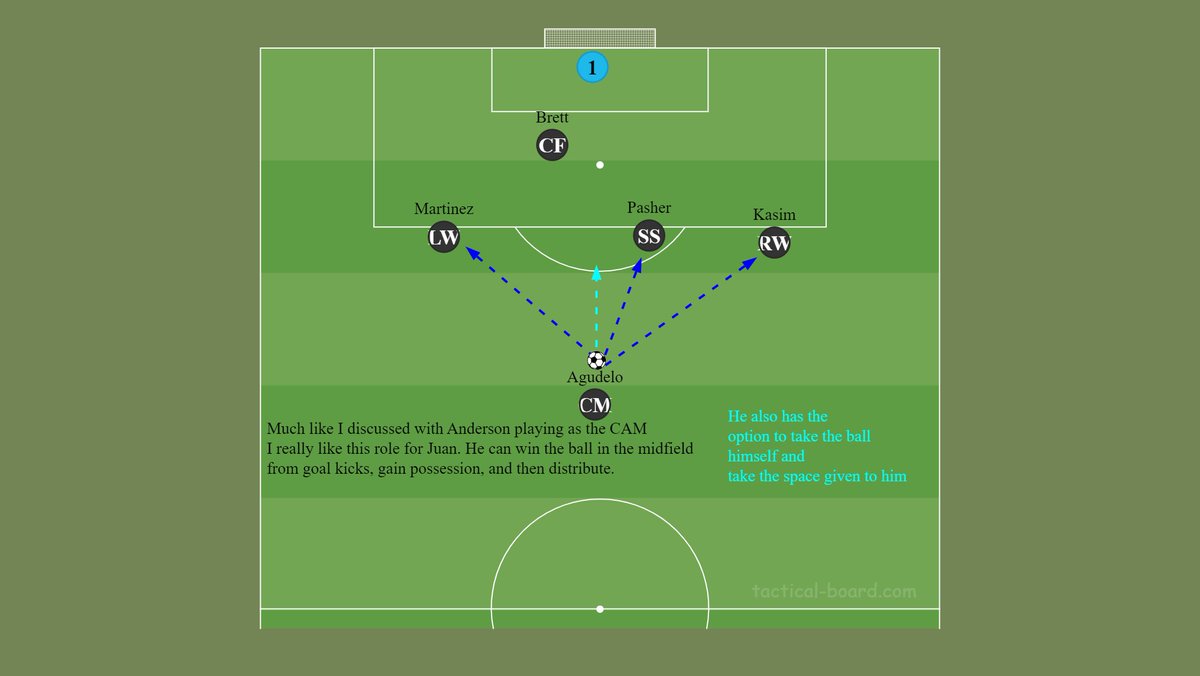 "Great! We did it! We found a way to work Juan, Tyler, Neco, Prosper, and Enzo on the pitch all at once! Let's go find a right back and start the season!" Oh, no, no. It's not that simple… If Juan takes up the CAM role, then that means we need to find a new place for Anderson Asiedu to play..
Anderson or Mikey?
When thinking about who will play that holding midfield role, it is paramount that we get it right. With essentially five forwards on the pitch at once, we need a great defensive midfielder. So, now that Juan is playing CAM, we have to decide to play Mikey or Anderson at CDM.
Either way, I think we're looking a 4-1-4-1 with a diamond in the midfield. So, let's talk pro and con.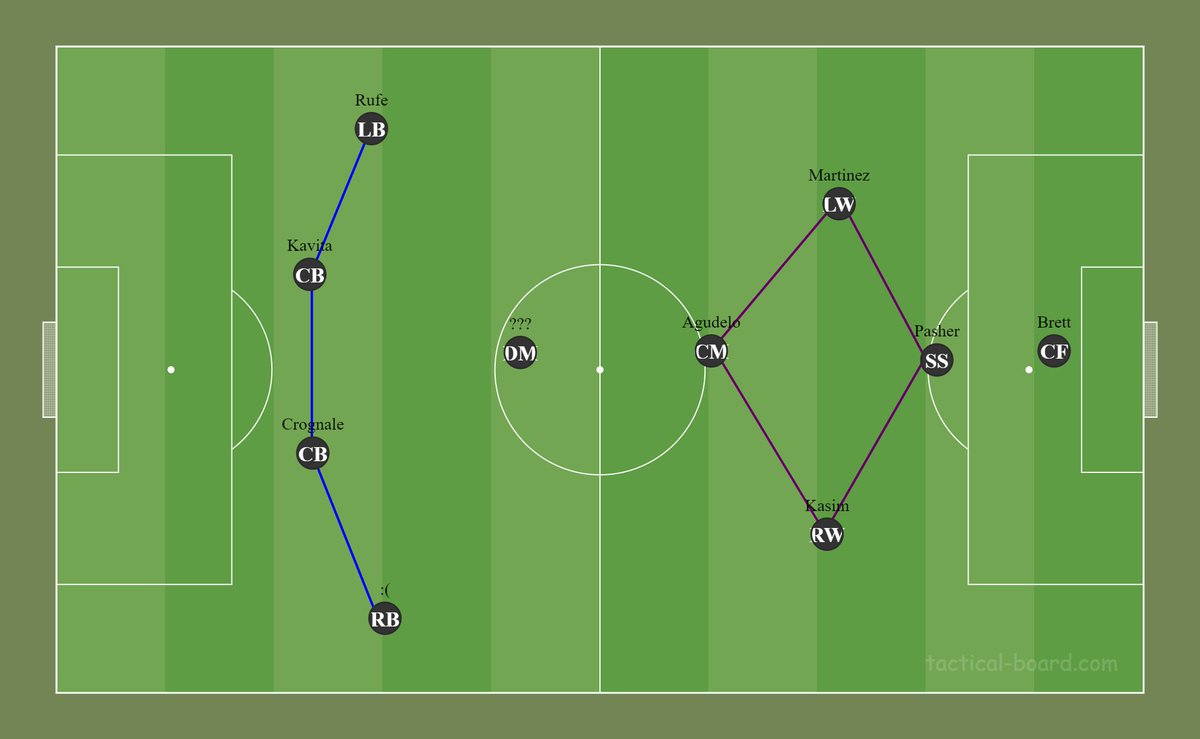 Okay, so Anderson and Mikey have a lot of overlap. Do you trust the center backs between Phanuel Kavita and Alex Crognale enough to leave them on a complete island? I think you can, but with the right back position as a mystery, maybe you want that extra back up while Jake Rufe completely shuts down the left.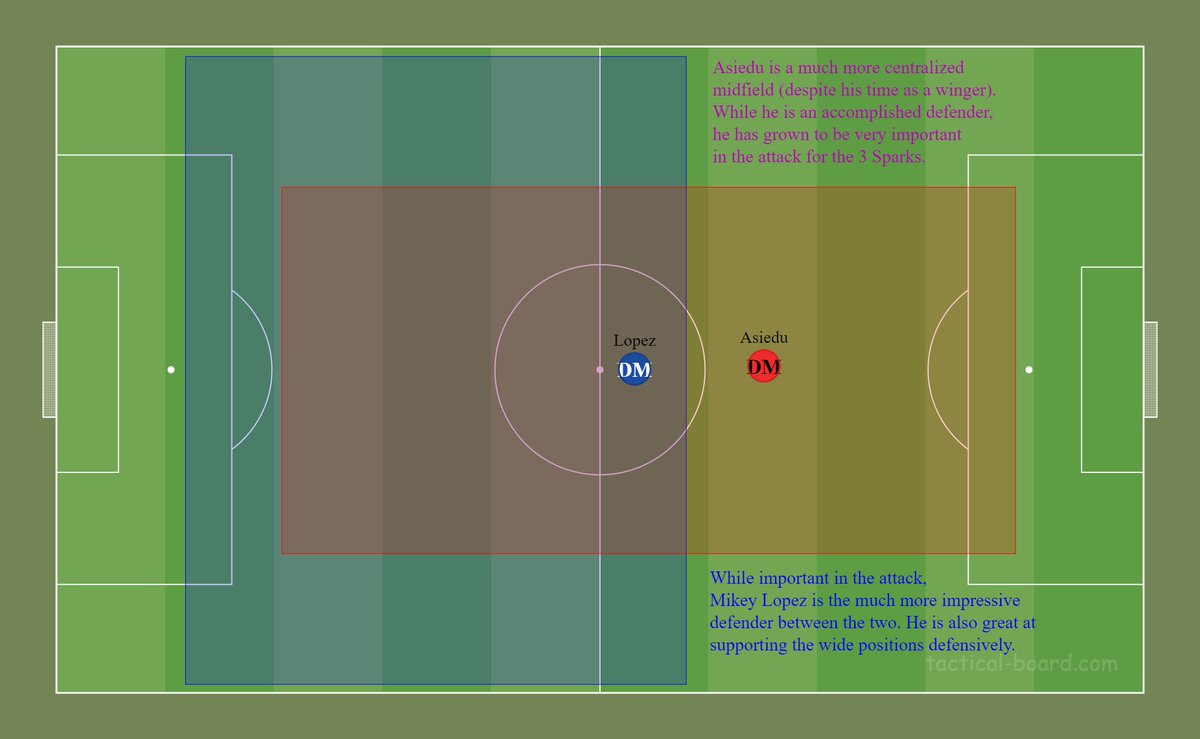 You can also put more pressure on the other team offensively with Anderson. His ability to win the ball, retain the ball, and recycle it into the attack is beyond impressive. While Mikey Lopez is good at that, Anderson Asiedu may be the best. So, who would you pick?
¿por qué no los dos?
Yes! That's right! The hidden option to have both! But how?! It's simple. Mikey Lopez, Right Back.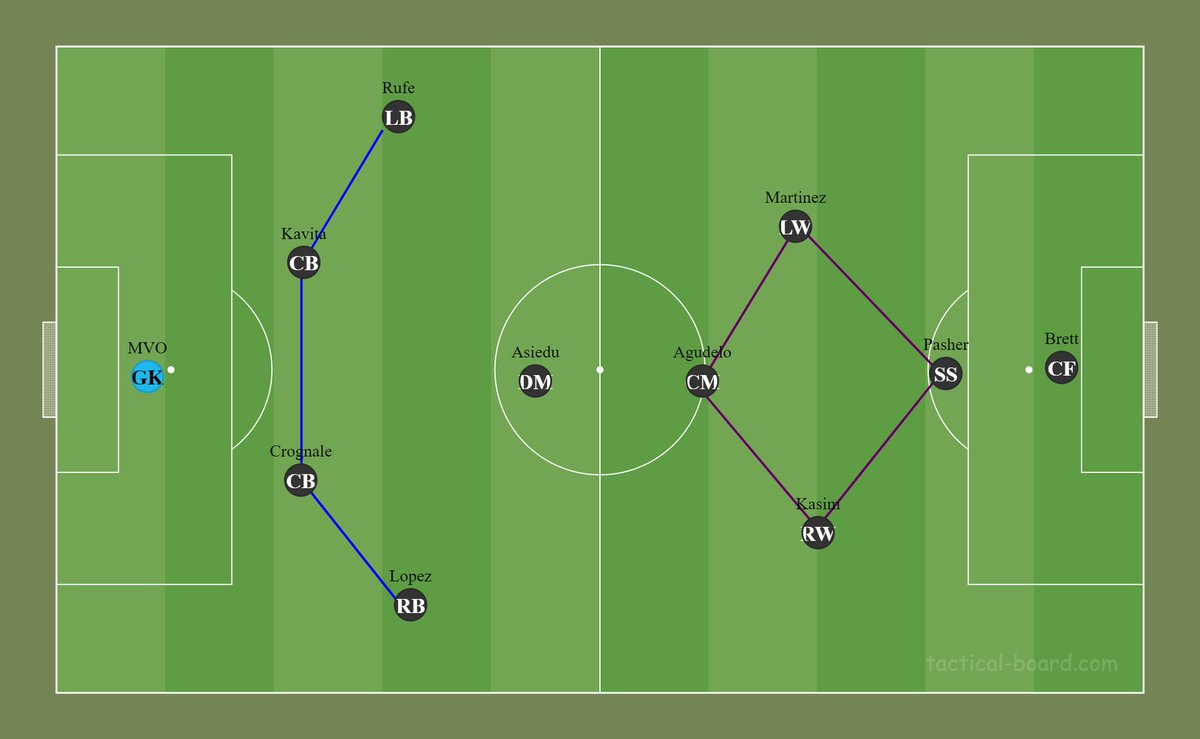 While Mikey's attacking is not the same as Jonny Dean's, NOBODY in the USL attacked as well as Jonny Dean from the full back position. I think Mikey's ability to play out wide, his previous experience at right back, and his general ability to play anywhere makes this a serious option.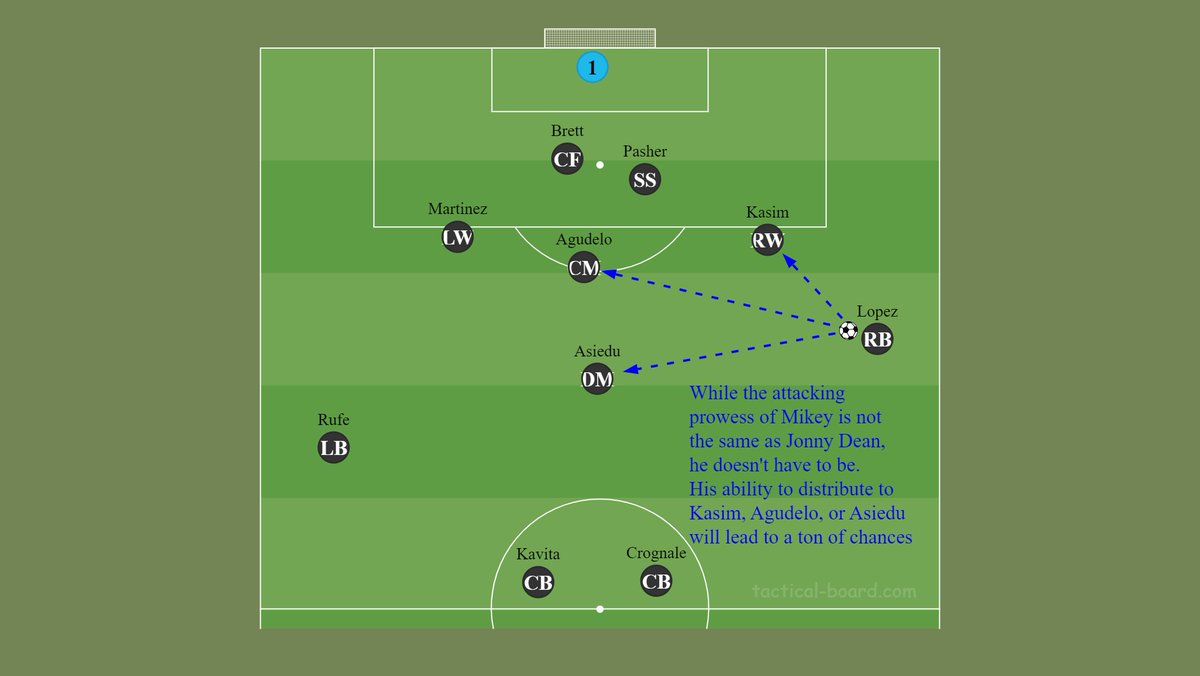 If Mikey chooses to play the ball to Juan, we end up back with all the pros of Juan Agudelo the CAM. We can see he has the option to pass or shoot.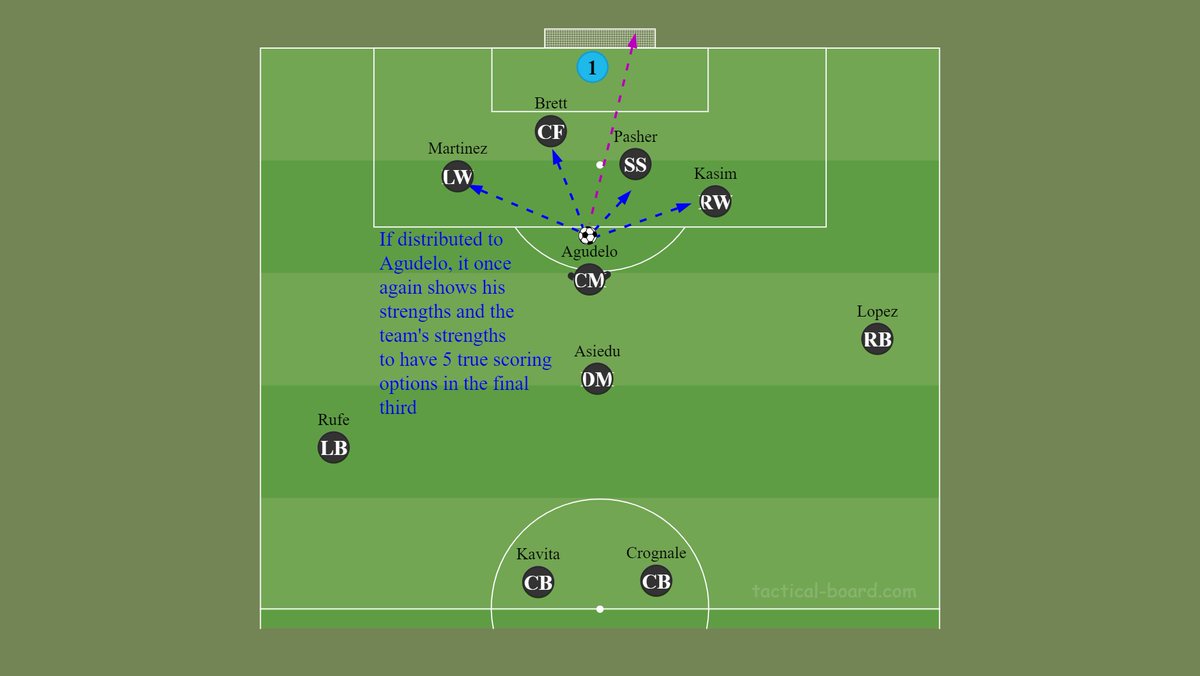 The amount of pressure this would put on defenses is incredible. This sort of attacking prowess and support given by the fullbacks and holding midfield will give enough defensive support that I believe we will not see a major drop off in defensive production.