Strong Defenses Need Less Defense
I will bang my own drum for a minute, as I always do. I said in the 2022 Spring Season that this University of Alabama team was special. The talent looked good and the team was bagging goals at a rate we hadn't seen at The Capstone. But why? What made me so confident in what I was seeing?
Frankly, I didn't really know until now. I dove in deep, well as deep as I could, into the film. The answer? A defensively solid team does not need help defensively. Allow me to elaborate.
2021 vs 2022
Okay, first off, the lack of archives for 2021 is insane. It's like the season didn't even exist, but the main difference is the use of a True 6 (central defensive midfielder).
I know the easy answer is "they score more, concede less." That is kind of true, but no the complete story. In the images below, check out which backline is 2021 vs 2022.
If you said the right picture is 2022, wrong. The picture on the left is from the 2022 match up against Ole Miss, where Alabama won 4-1. The picture on the right is from 2021 against Florida State where Alabama lost 4-0, actually about to concede a banger from outside the 18′.
Originally tweeted by FSU Soccer (@FSUSoccer) on August 22, 2021.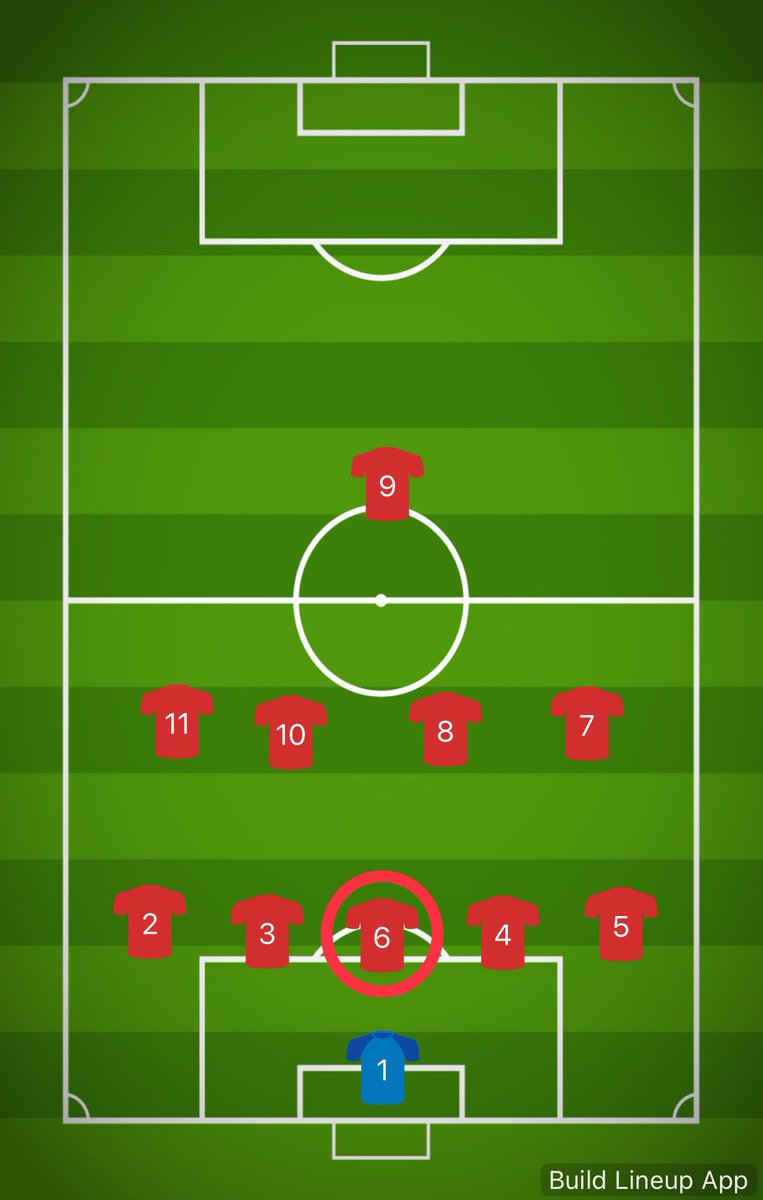 I can hear it now, "But the defense looks so structured! How could that concede 4 goals while the other kept a clean sheet?" Just because it is a clean structure does not mean that it's a winner. Yes, there is two PERFECT lines of a 5 woman back line and a 4 woman defensive midfield, but there is not any offensive flexibility and that's where the change has been made.
We are seeing a true 4-1-3-2 being made in this back line, but if needed, it can still be a 5-4-1. Last year, in the defense, there was only one real defensive formation, and that was a 5-4-1, which relied on counterattacks and dominating weaker opponents. Now, we have this 4-1-3-2 that has a defensive midfielder that can either press or drop back if needed. That can be seen below.
This system not only puts more faith into the backline and the goal keeper behind it, but also allows for faster transitions for goals. The Alabama attack last year tended to be rather slow and relied on long balls or through balls to the striker, who was often snuffed out. The best for goals from the 2021 season tended to come from looping crosses or well executed corner routines.
We have seen so many attacks start so much quicker thanks to the faith in this backline. Wes Hart is on record saying that this is the best defense he has coached, but I feel like that is unfair. He putting more faith in his defense, allowing his offense to go on the attack. When teams only sit back and allow pressure, but do not allow outlets for the counter, then it becomes one way traffic very quickly.
Originally tweeted by Alabama Soccer (@AlabamaSoccer) on October 28, 2022.
That is something that has not changed, however. This Wes Hart team continues to be one of the most dangerous teams in all of D1 soccer on the corner routines. Getting the ball back post often to Reyna Reyes is a simple plan of attack, but has yet to truly be stopped. Those balls to the back post are incredibly dangerous for defenses because it puts everybody in a horrible position. The keeper has to reposition if it goes over her head, the players have to keep hold of their person without fouling, and then hope to clear it away. If the cross/corner does not result in a goal, it almost always resulted in another corner as the opposing team has to clear it away from danger, often out of bounds.
I LOVE when a plan comes together, I started writing this article the day before the Alabama vs Auburn match on October 27th. On November 1st, the Crimson Tide proved my point with this goal.
Originally tweeted by Alabama Soccer (@AlabamaSoccer) on November 1, 2022.
Corner in to the back post, a poor punch away and an unmarked woman to follow up the loose ball. This is the general chaos that is caused by Alabama's corners and they tend to win corner after corner after corner until it goes into the back of the net. That's Alabama Soccer.
Transition Offense
I've talked about how the defense has changed from a structured, parking the bus style defense that would sit in a 5-4-1 to becoming a fluid 4-1-3-2, a 4-4-2, a 5-3-2, or even a 5-4-1 if need. I've talked about how the offense no longer relies purely on well executed set pieces and a perfect long ball to attack. How about the space in-between? How does this offense really differ? By utilizing a narrow-wide-narrow concept that is nearly impossible to shut down.
Originally tweeted by Alabama Soccer (@AlabamaSoccer) on October 16, 2022.
While not every single attack comes from these wide areas and funnels in from a diagonal cross, their use of the wide areas creates channels through the middle for 1-on-1 ones with the keeper.
Originally tweeted by Alabama Soccer (@AlabamaSoccer) on October 20, 2022.
In this clip, you see the number 2 in white (TOP OF THE SCREEN) get pulled out wide with the oncoming left winger making a run. It's only a few steps in, but it was enough to turn her around and get her behind Gianna Paul, allowing Paul time to wind up and take the shot from the D. 1-0 to the Tide, and that has happened all year long.
What about when teams don't respect the wide run and allowed the Tide entrance to the final third in the wider areas? We've seen cross after cross lead to goals, but this goal from the Crimson and White against Mississippi State on November 1st may be my favorite.
Originally tweeted by Alabama Soccer (@AlabamaSoccer) on November 1, 2022.
While the initial through ball comes through the middle of the park, the left wing comes from outside and the oncoming defender stops the trail because the ball is already narrow, no longer worried about the immediate threat of a goal. Alabama shows wonderful ball movement, going back outside where the recovering defender has no chance of catching up, leaving a wide open Felicia Knox who will never miss that opportunity.
We have seen many times that the Crimson Tide loves these wide areas. The wingers get wide, allowing the fullbacks to crash the box. The wingers then have options. They can cut inside on a diagonal run, cross the ball back post, or play it to an oncoming runner.
This system allows the Number 8, Felicia Knox, to pick the best outlet. This has led to her being the current leader in assists in all of Division 1 NCAA. Her options can be a through ball up the middle, go out wide and crash the box, or even allowing herself to get open for a shot of her own. All this is created by the Number 6 defensive midfield and not sitting back in a 5 woman backline.
My favorite example? The goal to get Alabama on the board against Arkansas.
Originally tweeted by Alabama Soccer (@AlabamaSoccer) on October 16, 2022.
#14 Gianna Paul gets the pass out wide. The Right Back #7 Gessica Skorka cuts in on the underlap, overloading the backline for Arkansas, clinical finish and levels the scoring at 1-1.
This system led to the best scoring team in women's footy in NCAA, and it's not accident. The freedom at the back allowed for fluidity in attack. This is the reason The University of Alabama has the best soccer team in the country and will be contending to bring home their first ever national title.