This season was a grind. There were highs and lows. The moment we clinched a home playoff match against Indy, the moment Pittsburgh buried the final penalty to send us home. The Prosper wondergoals, the Detroit City bicycle kick. MVO standing on his head, Sean Lewis giving the game of his life for Tulsa. It was a grind. It was hard. It was never easy. To that, I want to say 'Thank You.' This is going to be a little note to every single player and coach on the team. Not as a "get better" or "see you next year" or "thanks for the memories", but just to let them know we see and appreciate all of their work.
Matt Van Oekel
Matt. Every single year we have been asking when your last year would be. There's no way you can play better, go out on top. Well, you shut us up. This year, you put up another amazing season. Your leadership on the pitch was priceless. Your shot stopping ability? Incredible. In 1-on-1 situations, the advantage is always the striker and it always felt like you were going to win. It is hard to imagine a world where you are not in-between the sticks as our Number 1. I don't know when, if you will ever hang them up, but what you have done this year has been amazing. Mr. 100. Thank you.
Trevor Spangenberg
Trevor. You have been a long time servant of the club. You have done everything that could have been asked of you. Your Open Cup match was your first minutes and you played like you had been in net all season. The Atlanta United 2 match, you came in and played your heart out. The Pittsburgh game, you came up huge. Coming in for a player like Matt who was having a great match to have your first shots faced be in penalties, that is the hardest position anybody can imagine coming into. You came up huge. I know you will probably be dreaming of diving a little farther, a little lower, a little higher, or picking a different way. Don't. You did everything we could have asked for you. Your saves made us believe. That's all we could have asked for. Thank you.
Phanuel Kavita
Phanuel. I don't know what to say. You have been the model of perfection in this backline. Your strength to hold players off, the ability to keep the best goal scorers in league in your back pocket, and then being on of the nicest people on the planet. The way you have connected with the city of Birmingham has been amazing. Your blue collar mentality on the pitch has made you a fan favorite. Despite the entire squad littered with leaders, you have become The Captain. Thank you.
Alex Crognale
Alex. Fan favorite is an understatement. Larger than life. Your social media is pure gold. On the pitch, you're a beast. You gave us an Oscar worthy performance against Indy. You also gave us our first set piece goal of the season against Memphis 901 FC. Which will be remembered in the long run? I don't know, but watching you silence Auto Zone Park is one of my favorite moment in soccer. Your willingness to scrap it up with anybody, the want to go in on a tackle like it is the World Cup Final, even on a yellow is exciting. You have the mindset that Birmingham fans love. And we love you for it. Thank you.
Jake Rufe
Jake. Coming into this season, we had no idea where you fit in this team. Admittedly, I don't think you did either. But you came back and became a necessity to this team's success. You were undroppable. Unstoppable. Well, you were stopped but that was enough to stop every person with a Y Chromosome. You battled through rehab, came back and didn't look like you skipped a beat. We saw you transform into a staple of this team. You have grown as a footballer and I am beyond proud of you. Thank you.
Jonny Dean
Jonny. I don't know what to say. 3180′. You did not miss a single minute. Between Open Cup, Regular season, and now the post season, you were available and played every single second. How your legs didn't fall off, I honestly do not know. You not only gave the offense a spark and were stout defensively, you overcame disappointment. You never said it, you never had to. We know you were disappointed to not make an MLS roster. We were all disappointed FOR you. You never let that show. You never gave any less for Birmingham. You went and clapped for the supporters every night and stopped for every kid who called for you. Birmingham will always love you, and you will always have a home in the Magic City. Thank you.
Ryan James
Ryan. You don't advertise it but I wish you would. You are so active in our community. People know you as Coach Ryan or Coach James first, and then the stand out soccer star second. Which you are that, a star. You came in and played your role, your many of roles. Left Back, Left Mid, Left Wing, I think Right Wing. You did it all. Seeing you bag your goal in Charleston made that trip out so worth it for me. You deserved it. I cannot wait to see what you do with your coaching training. Selfishly, I hope you stay in Birmingham and continue to coach here long after your playing career is done. Not only are you a great player and a great coach, you're a wonderful human. Thank you.
Mikey Lopez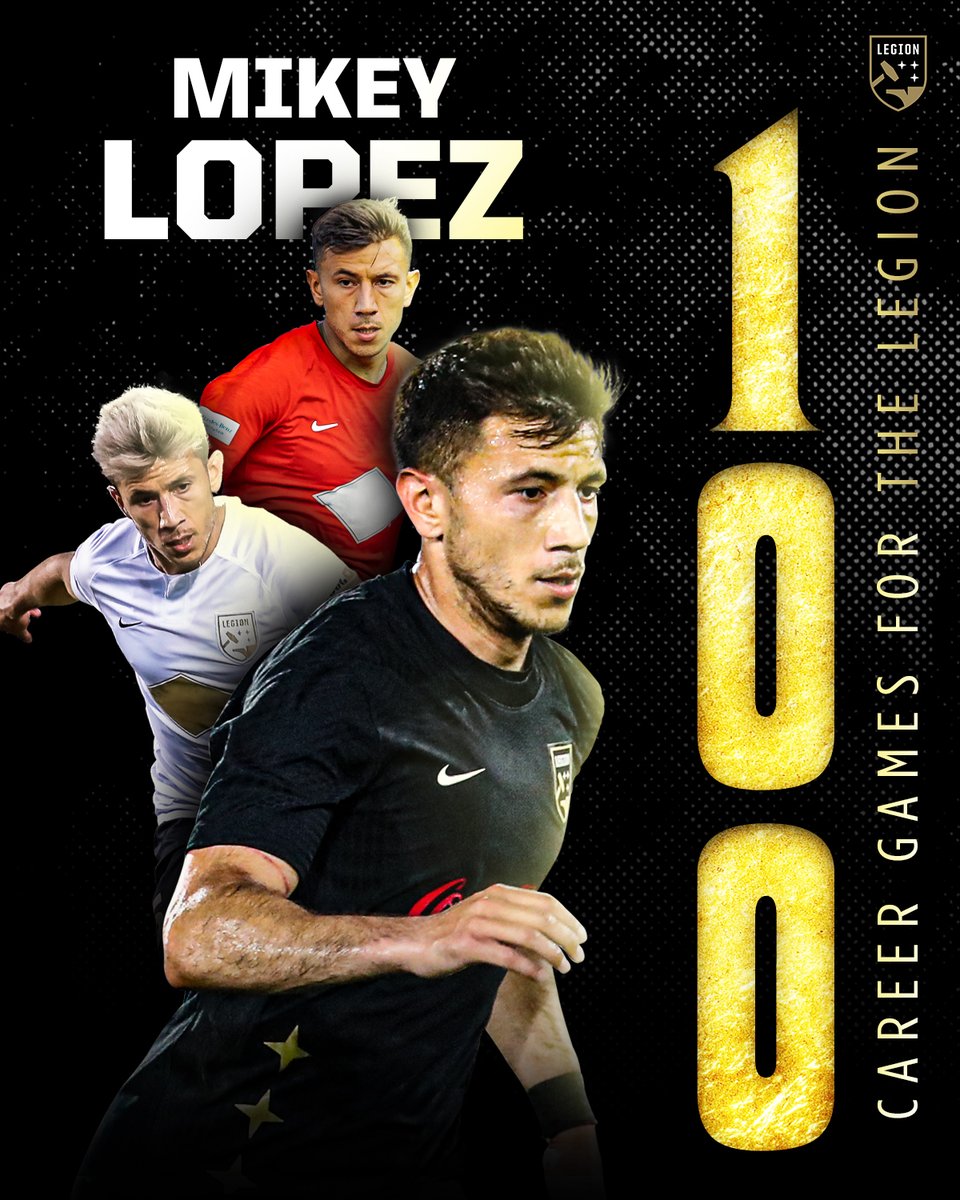 Mikey. The first captain, and your leadership is felt around the stadium. Seeing you embrace that, "Anywhere, anytime, no matter what" mentality has been incredible. Your influence in the defensive midfield saw you blossom in a way we haven't seen you do here in Birmingham, and you have been amazing. Moving back to left back, you took on a tall task as it really was not your "natural" role, but you could have fooled anybody on the planet. We can all tell by how you play how much heart and soul you put into playing in the black and gold. We are lucky to have you. Mr. 100. Thank you.
Zach Herivaux
Zach. You are sometimes forgotten as one of our "year one" guys because you took a vacation out west for a year, but this year. Wow. I still day dream about your 60-yard run against Atlanta United 2. That was one of the most incredible pieces of football I have ever seen. You deserve so much love. You have been underrated, but never replaceable. We all know that seeing you in the line up is the best way to victory. You have become a permanent part of this team, and you did it quietly. That quiet confidence on the pitch is awesome to watch and you raise everybody else up around you. Thank you.
Anderson Asiedu
Ando. "Little Tank", as Edi called you. You have been the heart and soul of what Legion fans see. Always giving 100%. Never backing down from a fight. Never quitting. Your two game winners were sweet, but the half volley finish to beat 901 FC at home? That is something that still makes my heart race to this day. You have been kind to every person that you have come across and make everybody feel important when they meet you. Seeing you grow as a central midfielder has been incredible. Seeing how you have grown from being more than just a scrappy midfielder to a pure creator. It was amazing to watch. Thank you.
Matthew Corcoran
I know you didn't get a ton of playing time, but you have to be one of the fastest learners I have ever seen on the pitch. When Enzo or Phanny would pull you aside after a mistake or after a great play, seeing you listen and take in every word, and putting it to heart has made me so excited for your future. I have a feeling we will be seeing your name in some big places very, very soon. You're only 16, and you're about to take over the USL. For all the work you have put in. Thank you.
Mataeo Bunbury
Mataeo. I remember seeing you on the sidelines at Atlanta United 2 and I had no idea who you were. I reached out to Clayton and asked who you were. I found out very quickly who you were. Against Charleston 3 days later, you made grown men look like children. Seeing how you forced full professionals to resort to hacking you down was honestly hilarious. Having the opposing supporters try and talk trash and then immediately turn tail when Bruno yelled, "He's 17!" Your dribbling and skills are beyond your age and it's so much fun watching you grow. Thank you.
Grayson Dupont
Grayson. One of our own. You showed up at a friendly and immediately had everybody say, "Who is that dude?" He is Birmingham's Own. Your talent spoke louder than words. Your brain for the game quickly caught up. You had a few cheeky megs and runs that made me lose my mind, but seeing you get your goal and win a penalty at home? Amazing. Pointing to the name on the back of your shirt after getting that goal? Your first professional goal? In your city? It does not get any sweeter. Thank you.
Bruno Lapa
Bruno. I have SO much I want to say about you. Your time in Birmingham has been, well, magical. You showed up day one and put everybody on notice. You became one of the most coveted pieces in a stacked Legion FC line up. You kept this offense flowing. Your love for this city is real. You wear your emotions for everybody to see and we love that for you. You have been nothing but kind to me and everybody who has ever known you. I know you didn't get the goals or assists this year, but the offense was at its absolute peak when you were in it. You have grown so much as a player this year. Your passing and ability to see the game has somehow gotten even better. No matter if it is in Birmingham or anywhere else, I will be the biggest Lapa fan for life. Thank you.
Marlon
Marlon. You were hyped up by FC Tulsa fans coming in. I had asked coaching staffs and former teammates about you. They had glowing reviews about the human and the player. You were even better than advertised. Your banger against Tampa Bay was one way to announce yourself. Your dribbling was to gush over. Your passing, especially your connection with Enzo was beautiful. Oh, and you became easily the best penalty taker on the team on a team full of penalty specialists. I cannot wait to see what other magic you will manage to create. Thank you.
Enzo Martinez
Enzo. You went from the most hated man in Birmingham to the most beloved in the span of one single meet-and-greet. You were not some mercenary signed to try and win a cup. You came to Birmingham and shared your beautiful family with us. You introduced to us this wonderful family and wonderful man we once despised. Football is a funny sport.
On top of that, our top goal scorer and creating countless more. Your love and passion for the game and sharing that love with celebrating with fans is something that will live with me forever. Moreso? Seeing you give your daughter a big hug and your wonderful wife soon after as soon as the match ends is something more important. You influence the young as not only a footballer, but as a father. Thank you.
Prosper Kasim
Prosper. Mr. 100. Our first ever goal scorer. Our first ever goal at home. Our first ever home playoff goal. You came out this year and showed your potential. You have lived up to what you could be. This year, you celebrated with the fans after incredible goal after incredible goal. It was only fitting that you would open the scoring in the playoff game. Who else could it have been? The image of young Prosper running over to the supporters' section in 2019 after finally getting that goal is one of my favorite memories. Seeing you run to the home supporters in the first playoff match is close to that same feeling. Your fake ball roll, touch, and shoot goal against Detroit City is one of my all-time favorite goals. You have grown as a player, a human, and there is not a single person more worthy of being our first Mr. 100. Our first goal scorer. Our Wonderboy. Thank you.
Sadik Balarabe
Sadik. You were not in Birmingham long, but we're already seeing GOAT signs at matches. You showed up and match one, you bagged a goal. We could tell how much it meant to you. I know it is hard being away from your family. You have been a wonderful husband and father, taking the time to call your family every chance you get. A man from London has stolen the hearts of so many people from the 205. We cannot wait to see what you can do with a full season under your belt. Even if you are a Manchester United fan. Thank you.
Juan Agudelo
Juan. You came to Birmingham when you didn't have to. A player with your name and fame could have easily just rolled the ball out there and just assume you were better than everybody else. You put in the work. You put in the time. You never once tried to big time anybody. One of my favorite moments of Juan Agudelo? It is not the USMNT goals, the header against San Diego, or the hundreds of goals in your career. It was seeing you play fight your daughter on the pitch after the match and wrapping her in a hug. No matter where you go, what you achieve, and the goals you will score, that is the Juan that I will remember. The father. Thank you.
Edi Horvat
Edi. You were a massive unknown coming into Birmingham. You were some Croatian striker coming in from Slovenia and all we knew was what you posted on YouTube. You became a fan favorite. I wish you had a Twitter because people love you. They love you. I wish you would have gotten a chance to play more because I know you would have gotten that goal. I know it. I also know that you're going to score 100s in your career. You're a talented player and wonderful person. I have loved my interactions with you and if there's anything you ever need, the people in Birmingham will take care of you. The Magic City loves you. Thank you.
Eric Avila
Eric. Coming back to Birmingham you have played at to coach must have been strange, especially since we have so many players from Year One. All things I have heard, you have been a wonderful addition to the coaching staff and a complete game changer in the Academy. This is a city that has been producing talent like crazy. With you at the helm? It is about to explode. Thank you.
Khano Smith
Khano. You have been incredible. Seeing you to continue to work and grind on these coaching badges has been awesome. I know you put in hour after hour trying to better your craft. You have been connected with the fanbase the moment you got here and have worked to stay connected, and it does not go unrecognized. I cannot wait to see where you're the head coach at because they are going to be the luckiest fanbase ever, but if you want to stick it out in Birmingham a little longer, we would absolutely not complain for a moment. Thank you.
Tommy Soehn
Coach. The Gaffer. We would not be here without you. The growth of this team and this fanbase, it all comes back to you. You have been here since day one. You saw this fanbase grow from a few fans to over 10k at the playoff game. I know that you must be proud of watching this club grow. You should be proud. We have also seen you grow as a coach. Seeing the tactics change and become a truly fluid attack and defense was one of my favorite parts of watching this team. Comparing how you used players and how you used your tactics was always a blast when breaking down matches. I also want to say thank you for always being honest with me. You could have allowed me to look a fool, but you didn't. Thank you.
To the Readers
Hey, you. Thank you. You have made this year so special. After the final whistle, I found myself tearing up at the halfway line. Seeing people leave the stands, the "Thank you, Legion Nation!" on the board, and the players going into the locker room got to me. You have made this year special. I would not get the access that I do without you. I get the chance to shoot videos that will live forever because of you. I have been given the chance to fail and fall on my face because of you. I cannot thank you enough. These are moments that are going to live with me forever.
I know that this podcast and these articles are a small, small part of the soccer universe, and probably an even smaller part of the Birmingham sports ecosystem. That's okay. While I want to grow and become a part of that world, where I am now is enough to make me content for a lifetime. You have made this year special. I don't know what the future is for me yet, but all I know is that I hope you are a part of it.
Thank You