Poor Decision Making Leads to Poor Results
If you want my happy, bubbly post, check out my experience as a "neutral" at Lynn Family Stadium. As a Legion FC fan, there was a ton to be concerned by. The main issue is once again decision making that I just cannot figure out.
Predictions
Pre-season, I said that this would be a draw for Legion FC. As we got closer to this game, I began to realize what a juggernaut Louisville City truly is. That said, both on my pre-match preview and on Vamos Morados, I said that this match was destined to end in a 1-0 for Lou City or as a 1-1 draw. I confidently said, "This Legion defense will not let in more than one goal." I guess I technically wasn't wrong.
Line Up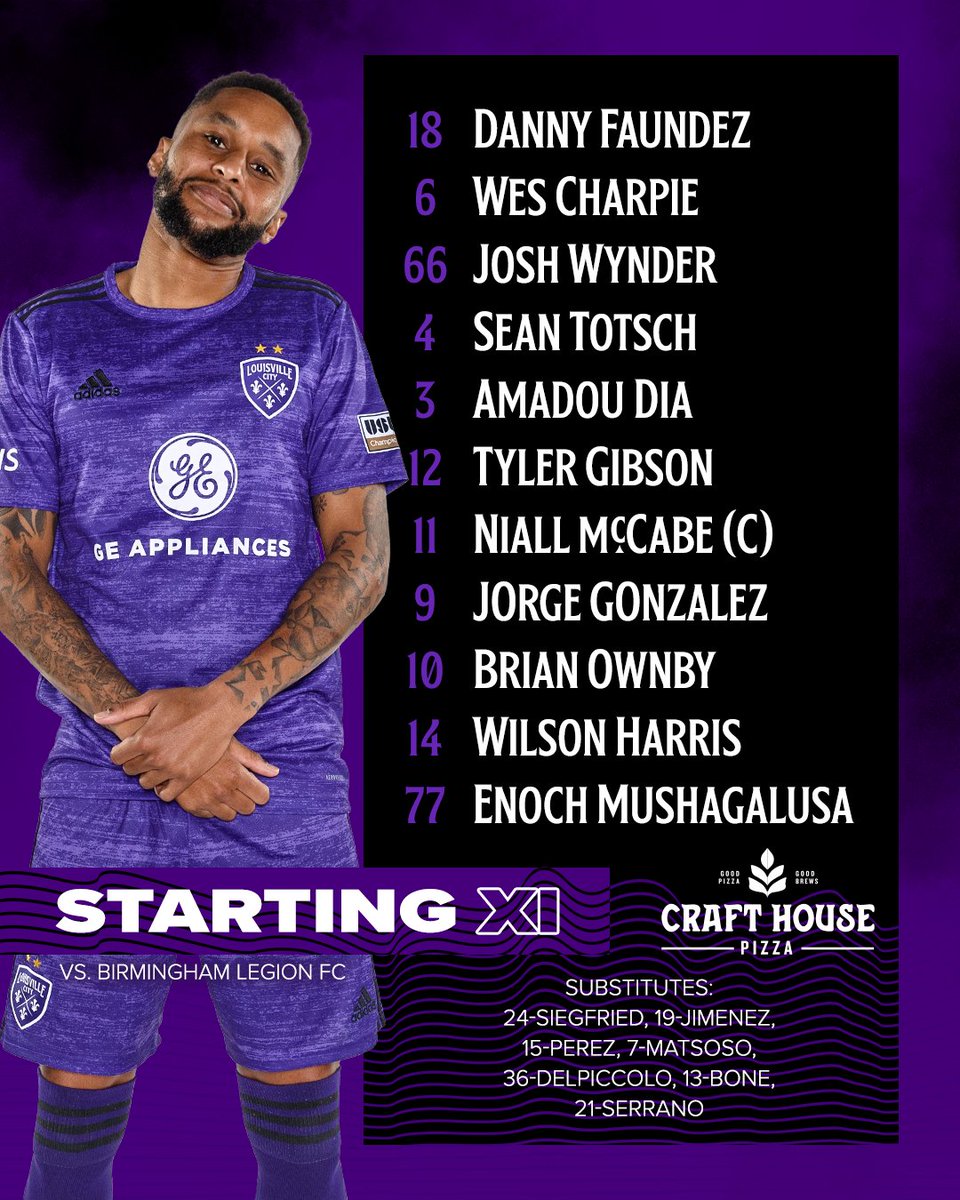 Yeah, pretty much what you expected out of both teams. No real shockers either way.
The Good
Yes, there's good. You want to see something good? Check out this goal by Enzo Martinez. Also, what a move by Marlon. He won't get the assist, but my goodness.
Another great part of last night was when we subbed on Anderson Asiedu and Bruno Lapa. Anderson's dribbling and ability to hold onto the ball was very missed in the first half. Bruno Lapa was able to completely change the game through free kicks alone.
It didn't make any highlights, but look at this freekick from Bruno to Alex Crognale. Through my initial watch and my second watch of the match, Bruno Lapa connected with a Legion player on 100% of his set pieces. 100%. Enzo, Prosper, and Ryan can take a good free kick, but they aren't perfect. Bruno is about as perfect as the USL can get.
There was also a moment that Anderson cut off a ball and had a 1-on-1 with the keeper. The keeper made a brilliant stop to deny Asiedu, but the press by Anderson and Edi forced so many little mistakes like that throughout the end of the match.
The Bad
The rest of the match.
Fin
In all seriousness, we need to start with Tommy Soehn's halftime decisions along with the constant Juan Agudelo despite his talents not being utilized in this system (sound familiar?).
At the end of the first half, I spotted Bruno Lapa and Anderson Asiedu both warming up so I knew they were coming on in the second half. My gut instinct was that Anderson would come on for Mikey and Bruno would either come in for either Jake Rufe or Zach Herivaux, with Jake being what I was guessing first.
Either way, Mikey would be coming off because he was on a yellow card and he is very well known to toe the line and possibly cross it when on a booking. It was a near death sentence to roll him out there to begin the second half.
I thought this is what our second half line up would look like:
Instead, we got this:
I get it, it's not that different, but it meant we were running the risk of Mikey getting sent off and we lost Ryan James, who was having a decent night all things considered. While James doesn't have the same pace to track down balls like Enzo, Prosper, Marlon, or Jonny, that doesn't exactly effect his ability to defend. At the very least, James had room for a "professional foul" and take a card for the team. Mikey couldn't.
While fans can argue about the refs, their decision, whatever, everybody in the stadium could see they had a quick trigger. Pre-match, one of the referees said to a Louisville City supporter and I quote, "It's better to be boo'd than to ref in silence." That was their mindset coming in. If you're Coach Soehn, you have to know that they are looking to be a part of the show, and we allowed them to take center stage. Sure, blame the refs, but it was also avoidable.
There's also the issue of Juan. This match more than any others that we have played, and may ever play, highlighted his lack of pace. In the video below, you hear Danny Cruz, Louisville City FC's Coach, talk about how at first Juan was pressing but his lack of pace lost Legion ground and ended up pinning us in our own half.
At some point, you either need to play the players that fit the system, or tailor your system around a player. We saw against New Mexico United where we were putting service into the box and Juan was more than effective. He could press a little, but that main responsibility was Enzo's. Against a team like Louisville City, Enzo was called to defend more and that meant Juan was the lone presser. It clearly didn't work.
A slight follow up on another comment by Cruz, and that they focused their attack at Jake Rufe. Early on, Jake took a cleat to the… you know. After that, it did not look like he was moving the same. While their game plan was to target him, I do not believe that they would've had the amount of success that they did if Jake did not receive a vasectomy against his will.
Moving Forward
Going into Atlanta United 2 on Wednesday and Charleston Battery on Saturday, it is officially go time for Legion FC. Get fat on bad teams, and look good while doing it. With Mikey out with a suspension and Prosper limited due to injury, the team selection should be more straight forward for Atlanta United 2. Personally, I have a recommendation for Coach Khano Smith, who will be coaching in the absence of Tommy Soehn.
I present to you: The Death Star Line Up: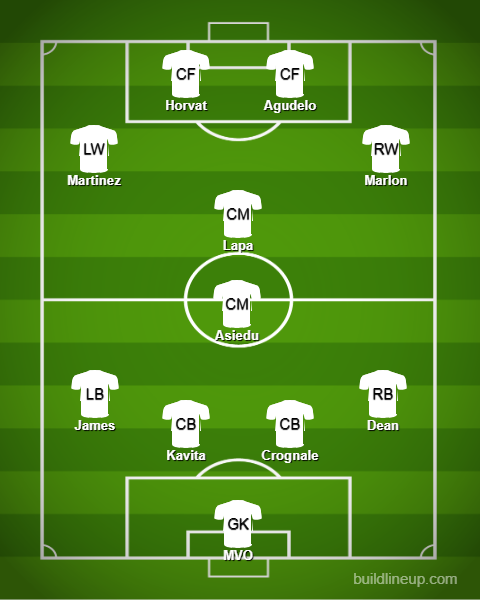 We don't care about defense. Alex and Phanuel will be fine. MVO can hold the fort. We are playing with 8 attackers and you cannot stop us. If somebody needs to come off? We'll have Jake Rufe, Zach Herivaux, Prosper Kasim, Matthew Corcoran, and some of our Academy guys on the bench. We have 3 regular first team guys and Matthew who is getting more and more minutes all waiting in the wings.
Do the right thing, Khano. Be the bad guy. Put up 10 on Twonited.