Two Moments of Magic Bring Birmingham Legion FC to the Fourth Round of the US Open Cup
Tuscaloosa, Alabama, Legion FC took on Chattanooga FC in the Third Round of the US Open Cup. Chattanooga FC came in with the best backline in NISA (National Independent Soccer Association), which is the third tier of soccer (equal level to USL League One). In this match, we saw that up close and personal.
Live Long and Have a Go, Prosper
The middle of pitch became a "No Go" Zone for Legion. Is that from a lack of quality in the middle of the pitch from Legion? I don't think so. When you pair a team whose strength is their center backs, defensive midfielder, and their keeper (Chattanooga) against a team who heavily prioritizes wing play (Birmingham), you get things like last night.
How do you beat a team who counters your weaknesses of system? By using your strengths to counter their weaknesses. For Legion, there happens to be a man who runs the right side of the pitch with a golden left boot, and that is our first Mr. 100 and first… everything, Prosper Kasim.
Originally tweeted by Kaylor Hodges (@KaylorHodges) on April 27, 2023.
I can't even blame Antoine for not trying to save it. Nobody in that stadium besides the man himself, Prosper, thought that ball was going in. It is going to be on the highlights come the end of the tournament, and it's beyond deserved.
Originally tweeted by Kaylor Hodges (@KaylorHodges) on April 27, 2023.
Jean Antoine Kept Them In
When a team is defending like crazy and is not getting many attacking opportunities, you can usually credit the center backs and the keeper. While Antoine may want that goal from Prosper back, what he did later made up for it.
Originally tweeted by Kaylor Hodges (@KaylorHodges) on April 27, 2023.
Alex Crognale was given a good cross in by Matthew Corcoran, and he made the most of it. The ball looped over Jean Antoine, who looked like he may have been caught too far out from the mouth of goal. Somehow, some way he gets a touch and pushes it over the bar.
That said, he did try and kill me.
But the big save came in Extra Time. Collin Smith, who was moved to Right Wing, came through and tried to score an identical goal that he scored against Red Wolves just a few weeks prior.
Originally tweeted by Kaylor Hodges (@KaylorHodges) on April 6, 2023.
It's honestly unreal how similar the two chances are. The difference? Better positioning out of Chattanooga FC's keeper and Collin Smith didn't put it as top corner as possible. That low stance is something that we will later see in penalties, but it makes a ton of sense. Most of the time, you won't get beaten top shelf. Play your odds.
Chattanooga FC's Penalty
Originally tweeted by Birmingham Legion FC (@bhmlegion) on April 27, 2023.
You can be the judge if this is a penalty or not, but the question becomes "why" was it called? Gray goes for the nutmeg, and in trying to get a second touch, hits Alex's leg and goes down.
Gray is also known to rile some people up, anyway. At the end of the match, Dante Johnson gets his first ever appearance for the club and also his first yellow card as the teenager was not afraid to go toe-to-toe with Gray. The academy product got his first chance with the club and went straight into competition and was not afraid whatsoever.
Penalty Shootout
In this next segment, I'll be breaking down the penalty shootout shot-by-shot. The video above is the entire shootout from behind the net.
Birmingham Legion FC 1-0 Chattanooga FC
First thing to notice about the shootout is Jean Antoine is coming off of his line early on this one. He came very close to saving it, but if saved, it would have been retaken. Even so, Pasher put in one of the best penalties possible. Off the near post, even a perfect dive may not save it. Note some trash talk from Tyler immediately afterwords. Competitor.
Birmingham Legion FC 1-1 Chattanooga FC
It may not seem like much, but that small hesitation is what put this penalty away for Chattanooga. Spangenberg, looking to guess rather than react, slightly dips his left shoulder, telling Naglestad that he's diving left. Subtle, but that's the tell.
PENALTY DOESN'T COUNT
You know that hesitation I just praised Chattanooga for? It's the same thing I will villainize but also praise Juan Agudelo for here. That hesitation pulls Antoine WAY off of his line, allowing a retake. That said, you have already seen that Antoine has been coming off of his line for these attempts anyway.
Birmingham Legion FC 1-1 Chattanooga FC
To this point, Antoine has shown that he is reacting to the shot rather than guessing. Because of Agudelo's elongated stride, it also shows his bluff. His foot and shoulders give away the spot for the keeper. If you come across a keeper who reacts rather than guesses, Juan's penalty will be saved every time.
Birmingham Legion FC 1-1 Chattanooga FC
Not much here to really breakdown. Dixon looks to the spot he's going rather than the ball he is striking. Because of that, his upper body is raised and causes him to sky it. On top of this, the stare down to the spot pretty clear showed Spangenberg where this ball was going. Guessed right, too high.
Birmingham Legion FC 2-1 Chattanooga FC
This is the first penalty where Antoine chose to guess rather than react. I could be wrong, but my best guess is that Alves' run up was wide enough that he did not believe he could wrap his foot around it. So, while it was a guess, it reads more like a reaction to what he is seeing in body language.
Birmingham Legion FC 2-2 Chattanooga FC
This was simply a rocket. It would have taken a wonder save to keep this one out. Prepeliţă absolutely ROCKETS this one in the top netting. That said, Spangenberg read the tell correctly. The back shoulder drops and the ball goes to the keeper's right.
Birmingham Legion FC 3-2 Chattanooga FC
Jake Rufe does something to completely neutralize almost any penalty shootout. Don't overcomplicate it. The whistle was blown and he IMMEDIATELY went. Because of how fast Rufe worked, Antoine had no choice but to guess. While it's not great for every penalty taker to rush it, Jake's change of pace was a complete gamechanger.
Birmingham Legion FC 3-3 Chattanooga FC
Picture perfect penalty from Mwape. Spangenberg thinking the left footer would push it, instead he nestles it perfectly against the far post and side netting. Even if Spangenberg guesses right, he's not saving it.
Birmingham Legion FC 4-3 Chattanooga FC
"Man Bun" endeared himself to Chattanooga FC fans. The hatred of Enzo Martinez seems to transcend any league. That said, Antoine came an inch from saving this ball.
As posted here, that ball was so close to being stopped by Jean Antoine, which surely would have made the Chattanooga faithful erupt. Antoine knowing how close he came was visibly upset with himself, but Enzo put Trevor in an amazing position to be Kingmaker.
Trevor Saves
FINAL: Birmingham Legion 4-3 Chattanooga FC
I mean, it was obvious, wasn't it? Trevor Spangenberg's legend continues to grow. His penalty saving ability is something to behold, this is on top of being in the form of his career. How did he guess right, though?
The short run up was the easiest tell in this entire shootout. With only the two steps to shoot, Alvarenga would need to start to turn his body in the first step or make a MASSIVE twist on his plant. Essentially, this means Trevor knew where this ball was going from the first step. Couple that with a fairly poor penalty, it was an easy save for Trevor with one of the sickest walk-off struts of all-time.
The Next Round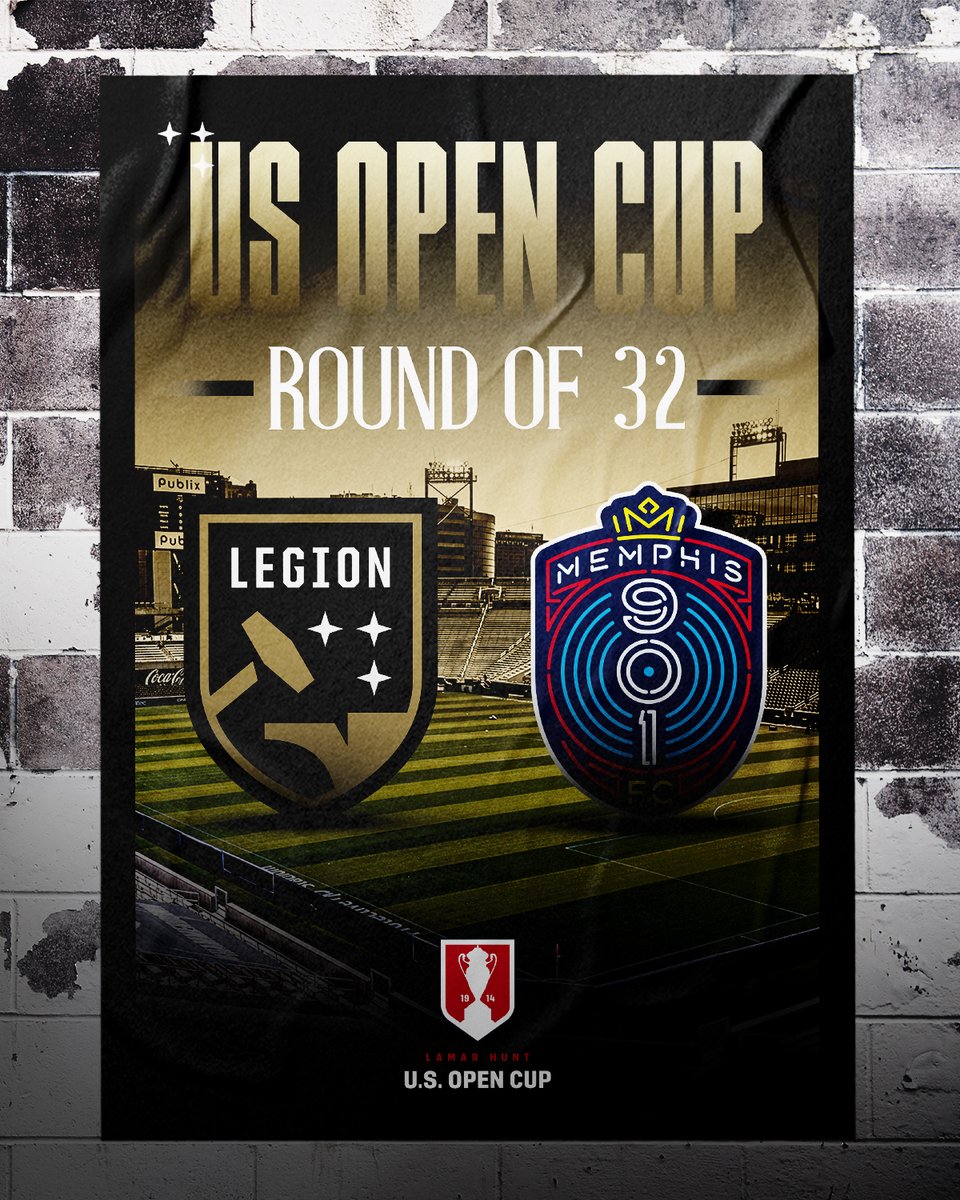 Originally tweeted by Birmingham Legion FC (@bhmlegion) on April 27, 2023.
No, not the radio show hosted by Jim Dunaway. The next round of the US Open Cup. It will be AT HOME against bitter rivals Memphis 901 FC! The Southern Harm Derby has NEVER been bigger, as it's on route to a Sweet Sixteen birth and possibly $25,000 for being the last remaining USL Championship team in the competition.
I want to thank my Patrons who help fund my access to the stats provided by Wyscout. I have started putting together my own statistical page, and if you want exclusive access to these stats and the ability to download my videography, then check out the link above! (THE ENTIRE PENALTY SHOOTOUT, UNEDITED IS THERE AND AVAILABLE!)
Ben Mims
Clay Grisetti
Dillan Reed
Matt Allison
Matt Ennis
Paul Hoffman
Ray Methvin
Sandy Lester
Scot Lee
Simon Iles
Steven Benton
Trent Webb
Trey Hoffman
Tyler Payne
Zach Ferris