In a News Filled Week, Legion FC Put Fans Through an Emotional Rollercoaster Before Kickoff
This week heading into Match Week 1 has been eventful. We have two W League coaches, two new signings (with a 3rd being rumored), and an assistant coach who is off to become a head coach/GM of a new USL Championship club. What a time.
Khano Smith to be the First Head Coach in Rhode Island FC History
Our first assistant coach in Legion history is set to make more history. The newest USSF Pro License Graduate is off to Rhode Island to be the gaffer for the 2024 expansion club, Rhode Island FC. Don't fret, Khano will be around for a few more weeks, so make sure you clap him extra loud and show him extra love.
What does that mean for Legion FC? Well, it's scary. While on The USL Show, Khano mentioned that Legion have one of the smallest coaching staffs in the league, with only 3 coaches. While that's scary for Legion fans to hear we're losing 1/3 of our staff, it's also exciting for Rhode Island fans, as he has that experience of being essentially a co-head coach. Many Legion fans, including myself, assumed Khano Smith was the heir to the Tommy Soehn throne, but that just wasn't meant to be. This also means that the team need to invest in a new assistant coach, sooner rather than later.
Nathan Archard and Janet Parks are Legion FC's First Women's Team Coaches
For people who aren't plugged into the Birmingham United FC/Alabama FC world, these two are what make that organization tick. The Alabama FC academy has graduated many stars into the college ranks, several into the professional ranks, and Archard/Parks are a big reason for that.
In the coaching world, Nathan Archard has built an impressive name for himself. If you ask around the youth coaching circles in the South East, Nathan is held in high regards as one of the best in the business. Players like him, parents like him, and other coaches look up to him. That's a pretty high standard coming into a program that is built on high standards, here with Legion.
As for Janet Parks, her playing experience and coaching experience is enough to motivate just about any player. Her knowledge for the game is impressive, and the ability to connect with the young women is what has stood out to many players and parents who have worked with her. Overall, it is hard to find many better coaches here in the 205.
Diba Nwegbo Comes Home, Ben Reveno Joins New England South, and a Rumor…
Diba Nwegbo is a local talent who has a load of experience. In Legion's 3-2 loss to Charlotte FC, he was the second goal that was shared on social media. Diba was the talisman for Vermont Green FC, bagging 9 goals in 12 matches for the League Two side. Nwegbo is also capped for the Nigerian U17 team, showing that he is yet another youth prospect held in very high regards. The BUSA graduate is now the third local talent to come home, joining Grayson Dupont and Seth Torman.
Ben Reveno is a loan player from New England Revolution who is held in high regards around New England circles. On film, he's a defensive full back, but many believe he will fill out that center back room. Many fans think he'll be a rotational piece in the Revolution system. His floor is that he'll be a career professional player, which is more than you'll say for several SuperDraft players.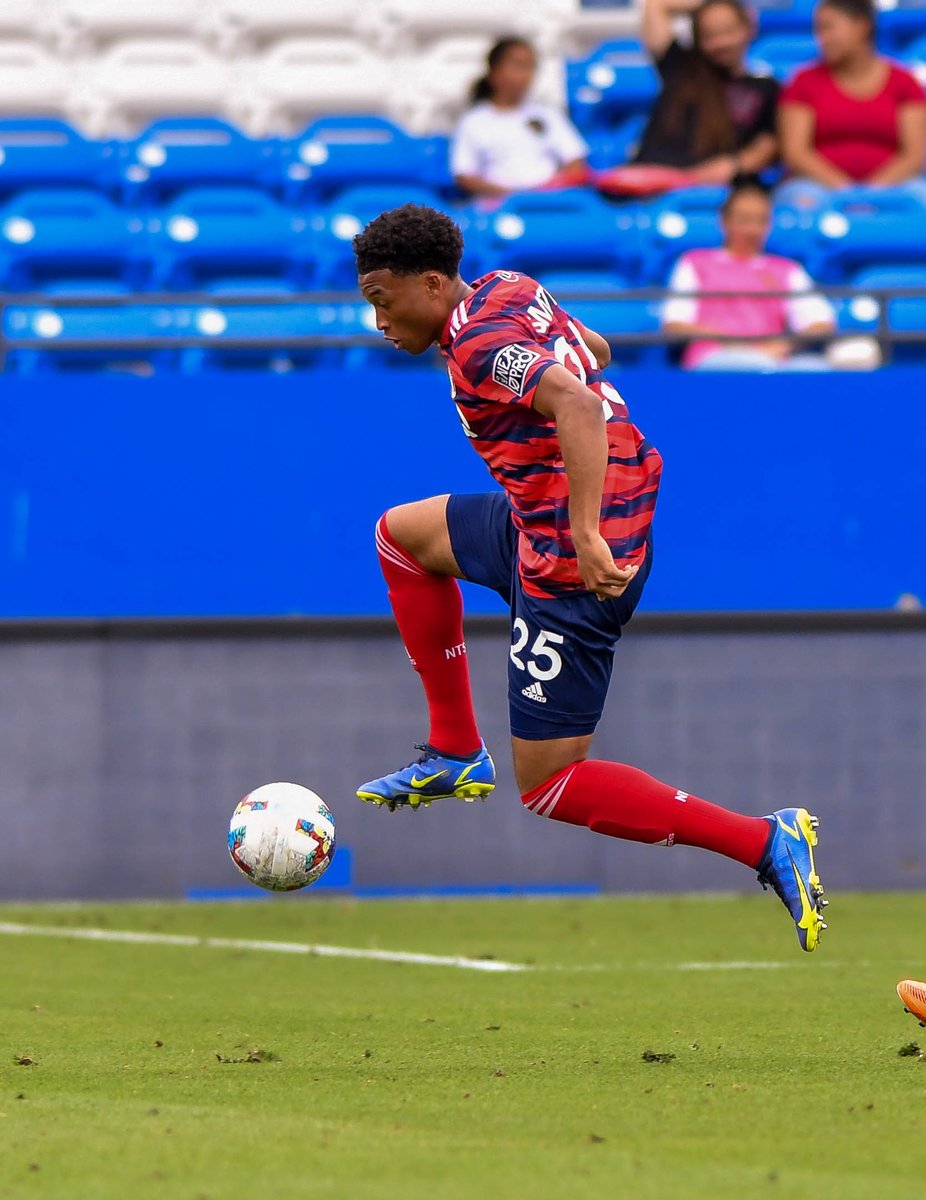 Originally tweeted by 3rd Degree (@3rdDegreeNet) on March 9, 2023.
According to 3rd Degree, FC Dallas prospect Collins Smith is on his way to the Magic City. The right back would look to be the starter or the back up to Jake Rufe. Collin is a young talent who many in FC Dallas circles really believe in. It's hard to judge, but with only one true right back on the team, it would be a welcome sight.
For these loan players, it is a concern. Tommy Soehn and Company have been known to only go 14-16 deep in playing time. If a loanee isn't included in those 14-16 players, we could see some players getting recalled, which is not ideal. Is it for certain? I don't think so, but something to keep in mind.