Legion Join the South Central!
I'm pumped for this W League season. Is it obvious? I'm beyond stoked. So, who are the 3 Sparks joining the division with?
The Opponents
South Georgia Tormenta (Statesboro, GA)
North Alabama SC (Huntsville, AL)
Tennessee SC (Franklin, TN)
Chattanooga Red Wolves (Chattanooga, TN)
Southern Soccer Academy (Marietta, GA)
South Carolina United (Columbia, SC)
How Competitive Was This Division?
| | | | | | | |
| --- | --- | --- | --- | --- | --- | --- |
| Club | GP | W | L | D | Points | Goal Diff |
| South Georgia Tormenta FC | 12 | 7 | 1 | 4 | 25 | 24 |
| Chattanooga Red Wolves SC | 12 | 7 | 2 | 3 | 24 | 9 |
| South Carolina United FC | 12 | 5 | 5 | 2 | 17 | -6 |
| Southern Soccer Academy | 12 | 4 | 3 | 5 | 17 | 4 |
| Tennessee SC | 12 | 2 | 8 | 2 | 8 | -19 |
| Peachtree City MOBA | 12 | 1 | 7 | 4 | 7 | -12 |
So, the top of the table was close, but what does that mean?
Well, South Georgia Tormenta FC ended up winning the whole dang thing. Amy Andrews was one of the stars of the revamped summer league bagging 16 goals.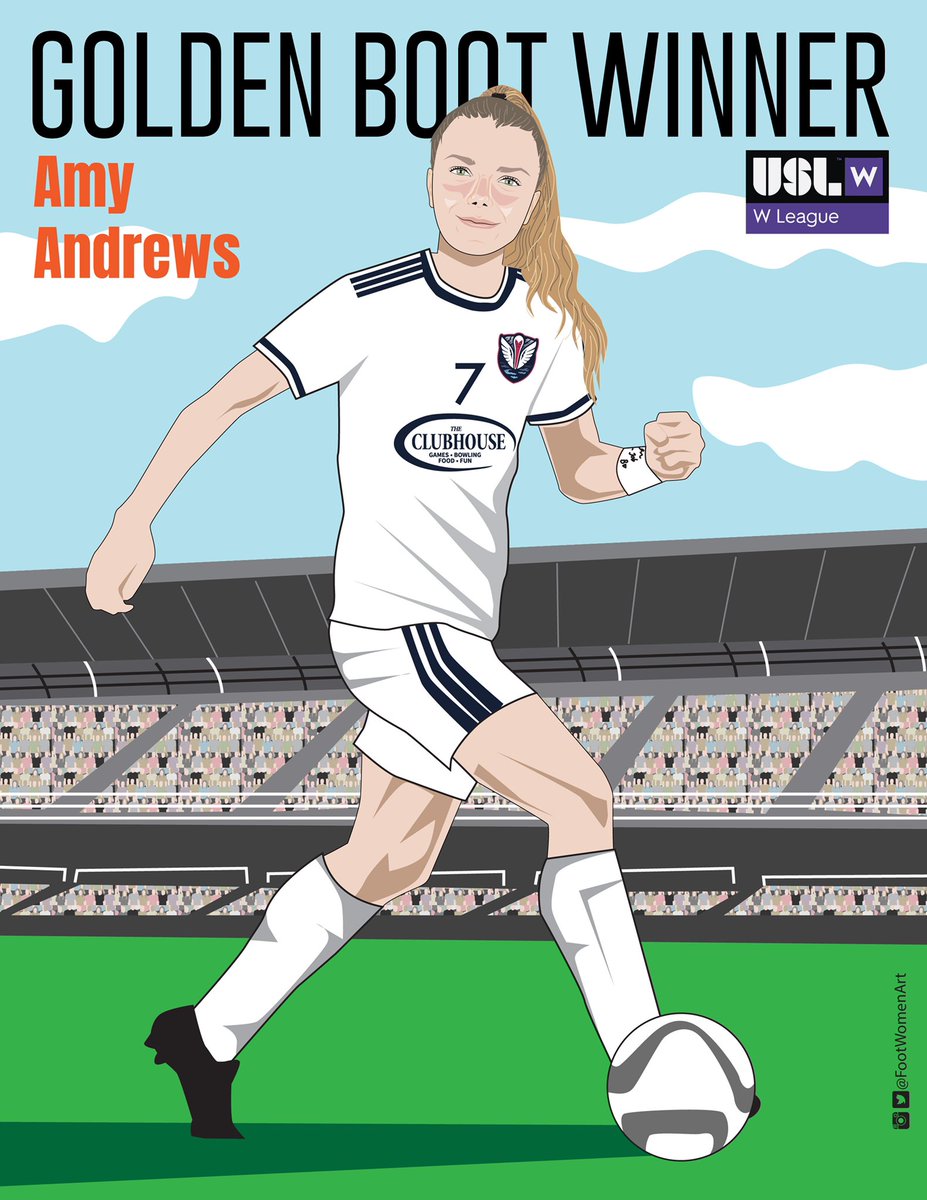 Originally tweeted by FootWomenArt (@footwomenart) on August 19, 2022.
On top of this Sydney Martinez was one of the best goal keepers in the league, coming up clutch over and over again.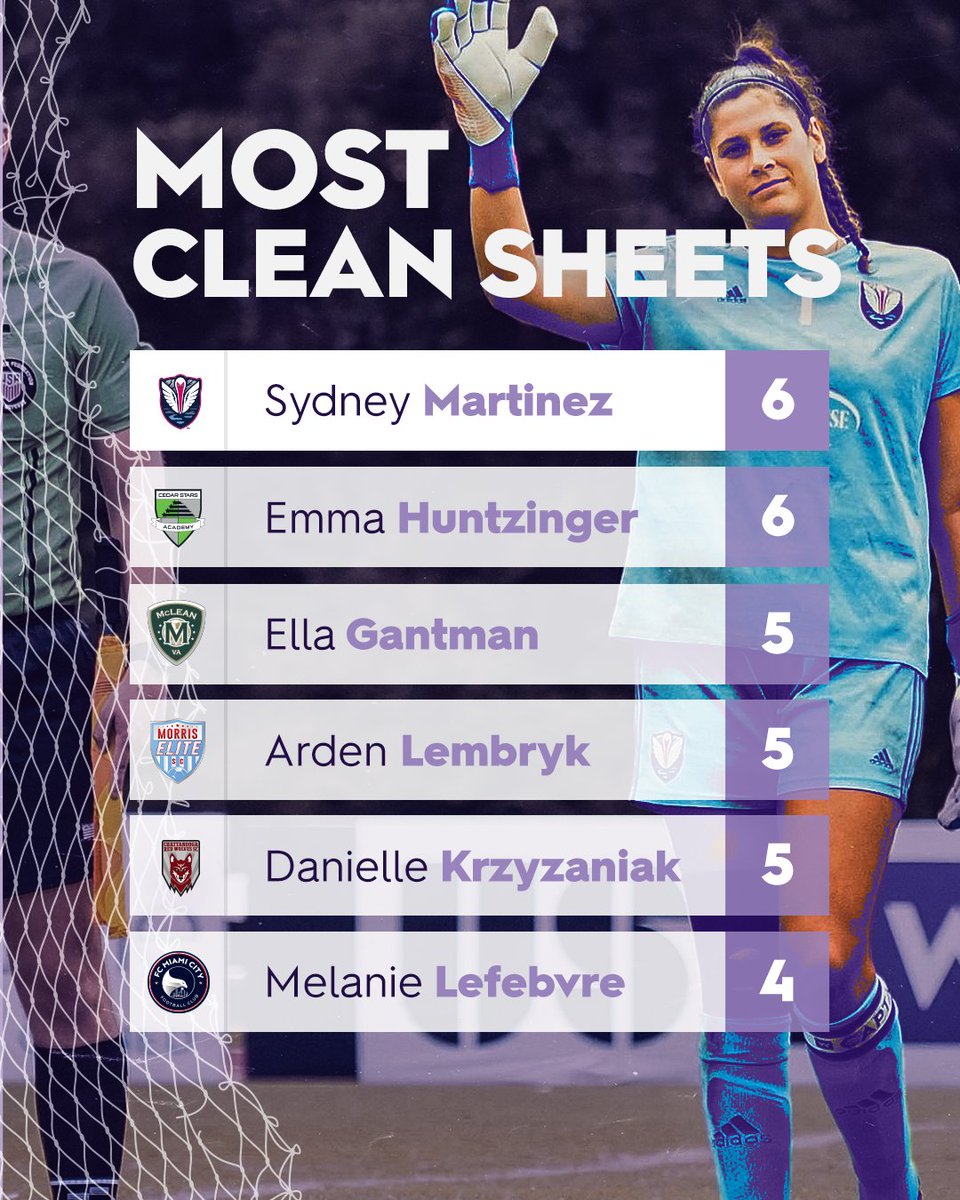 Originally tweeted by USL W League (@USLWLeague) on September 15, 2022.
Their backline also held their own, putting teams in their place and grinding them into submission. If you're a League One watcher, this sounds like the eventual USL League One champions, who are also South Georgia Tormenta FC. What a club.
Chattanooga Red Wolves SC were obviously a good team, staying in lockstep with La Tormenta for the entirety of the season, but there was no question on who the best team in the division was. The lack of goal scoring was clearly concerning for the Red Wolves, a complete opposite from their League One counterparts. They heavily relied on keeper Kaylie Bierman, who was facing shots at an incredible amount, but kept her club in the fight.
South Carolina United were… interesting. While they do have a negative goal differential, that number largely comes from their 8-0 defeat at the hands of eventual Queens of the USL, South Georgia Tormenta. Not a lot of goals were happening and the defense was rough, but it was not always this way. SC United started as hot as can be and then ended the season with 5 straight defeats. Maybe another year in the W League will be a massive help for the club.
The Southern Soccer Academy was headlined by their start forward Callie O'Connor, who bagged 8 goals for the Bantams. Despite allowing nearly 2 goals a match, their keeper Haley Brinkman was also a massive bright spot on the team, often let down by a leaky defense. Maybe not a season to remember, but hardly one to forget.
Tennessee SC was the worst team of the remaining teams still currently in the South Central. Goals did not exactly flow, and when they did, they came from moments of individual brilliance, not beautiful team play. Not saying this was a team without talent, but this was a talented squad without ever really feeling like a proper team. Maybe that's mean.
Where Does This Leave Legion FC (and North Alabama SC)?
Well, let's talk about North Alabama SC first. When they were in the WPSL, they were… well… awful. Through 8 matches played, they only got the 1 singular point. To make matters worse, they averaged only .5 goals a match, while conceding 5.2 goals a match… yeah. That said, this is a side that can grow. Not saying that they will win the league, but they are clearly joining the division with the background of not being a good side.
Birmingham Legion FC is joining the W League, but this is not the first time this side will be playing together. It has been very heavily implied and straight up announced that this will be in partnership with BUSA (Birmingham United Soccer Academy). Assuming this is the case, the team will likely be Alabama FC. Assuming this is the case, Alabama FC finished their final season in the WPSL with a respectable 14 points in 8 matches, not far off the pace of Nashville Rhythm and Tennessee Force. This was also a Nashville Rhythm squad who made it to the Final Four, so a very good squad.
Alabama FC is a team who has put out a ton of talent to college and has several professional graduates. The issue with the squad last year was not that they were exactly worse than everybody else, but they were not up to the task offensively against two defensively stacked squads in the Force and Rhythm.
Away Days
Because of the regional nature of the USL W League, there are so many great away days. A proper in-state rivalry, a Birmingham squad linking up with Tormenta yet again, a return to Chattanooga, and visiting Franklin and Columbia for the first time. This is bound to be exciting time to support this club and women's soccer.